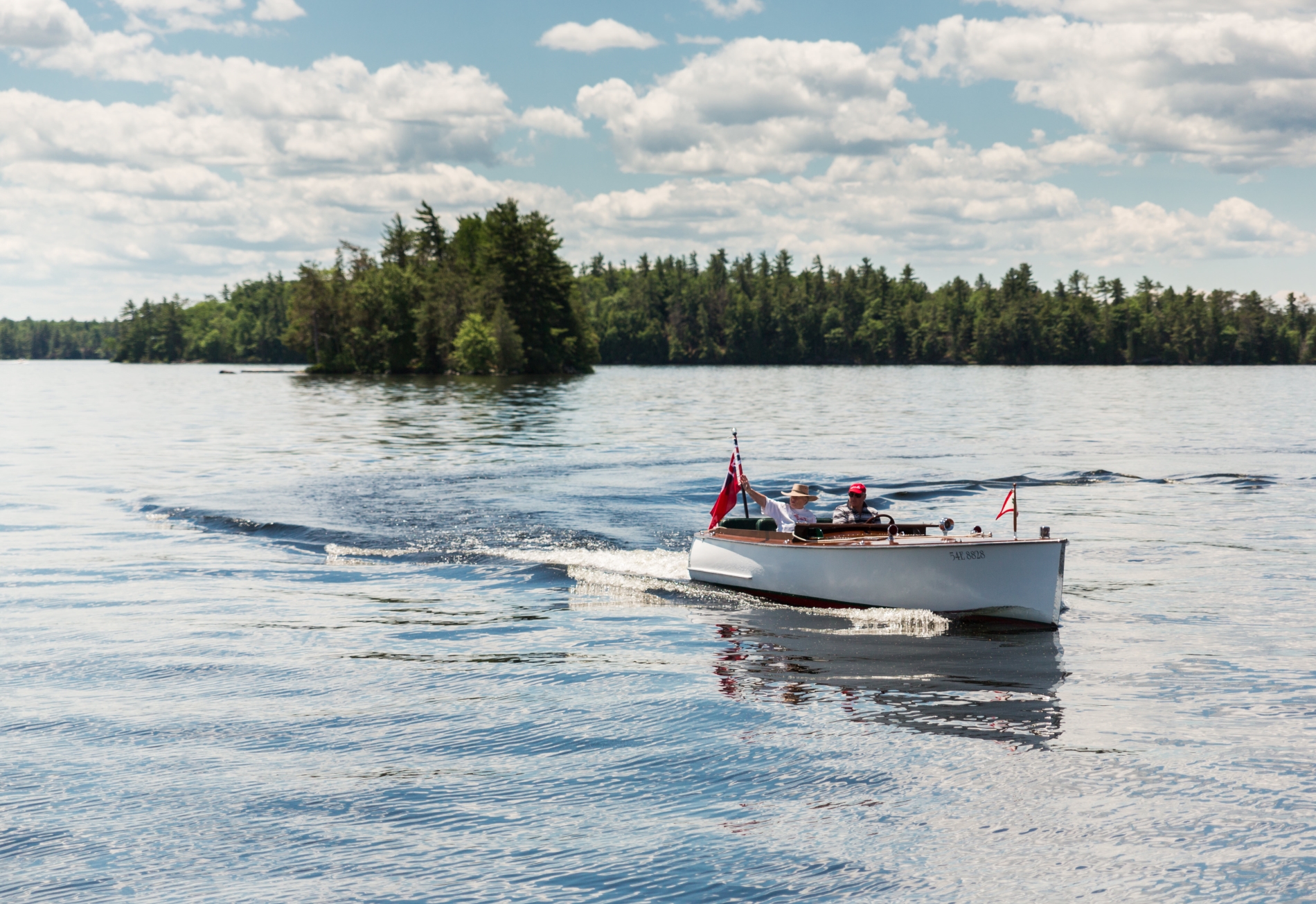 View the Lakes Chair Tour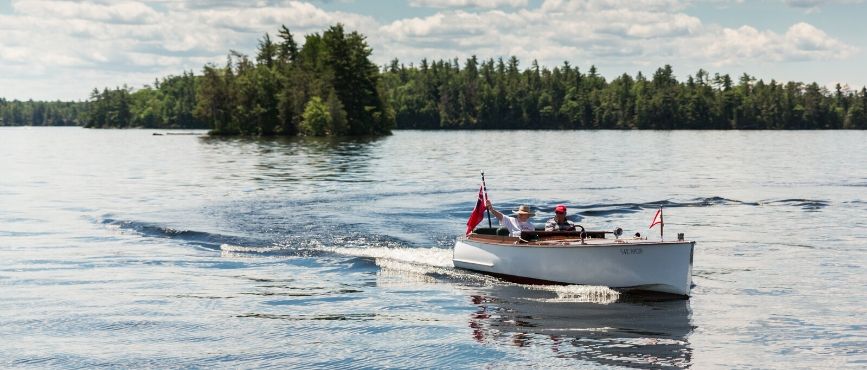 A self-guided Muskoka Chair Tour highlighting the top views across Muskoka Lakes!
Looking for a fun adventure boasting great scenery and fantastic family fun? Look no further than the View the Lakes Chair Tour in Muskoka Lakes. The Township of Muskoka Lakes has put out ten unique Muskoka Chairs to act as a living visitors guide highlighting the top views across Muskoka Lakes. Make sure you have your phone and camera ready, take lots of pictures as you visit all ten chairs for an unforgettable trip!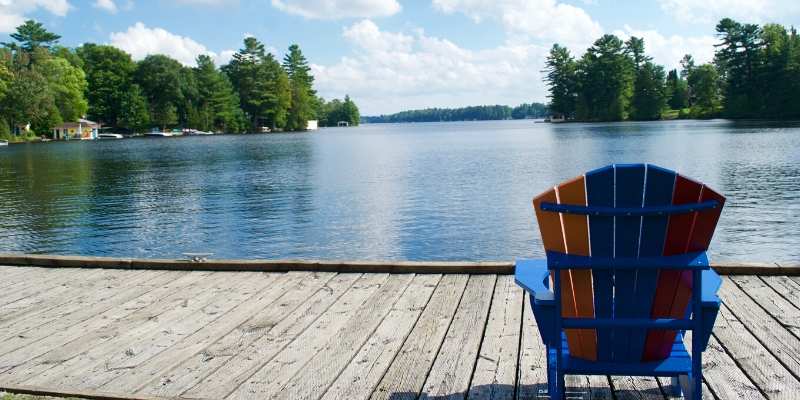 Bala Town Dock
A regular meeting spot for boats in the summer, sit back and relax looking out over Lake Muskoka from the Town Dock.
1018 Gordon St, Bala, ON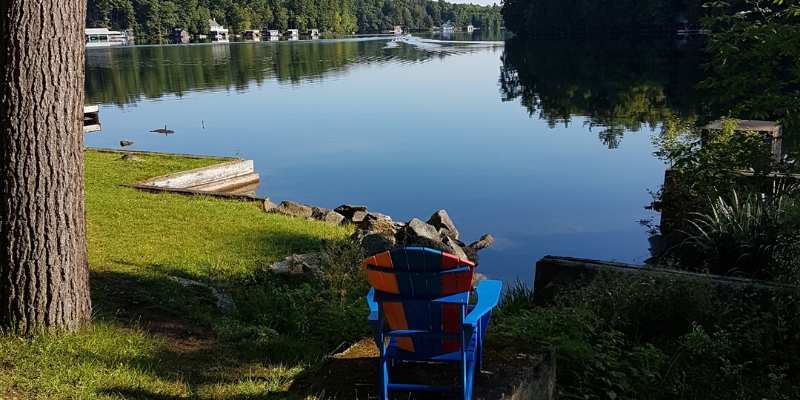 James Bartleman Island
Search the Island for this chair awaiting you and a spectacular view down the Indian River heading towards Lake Rosseau.
100-2 Joseph St, Port Carling, ON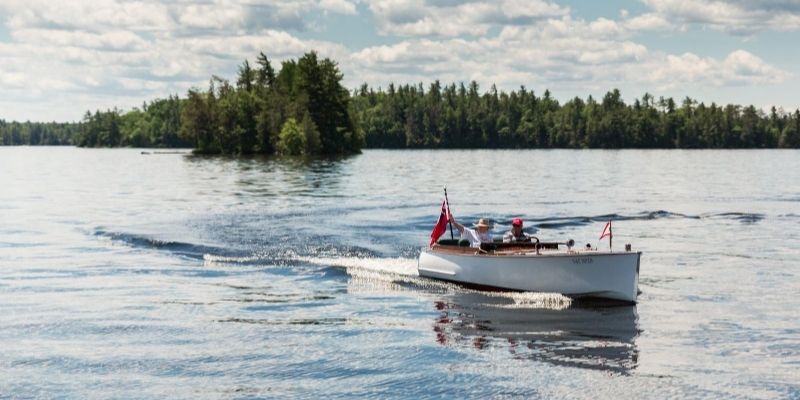 Port Sandfield Swing Bridge
Nestled on the point of the Port Sandfield Swing Bridge, the view of Lake Joseph and iconic Muskoka cottages awaits you.
Muskoka Road 7, Port Sandfield, ON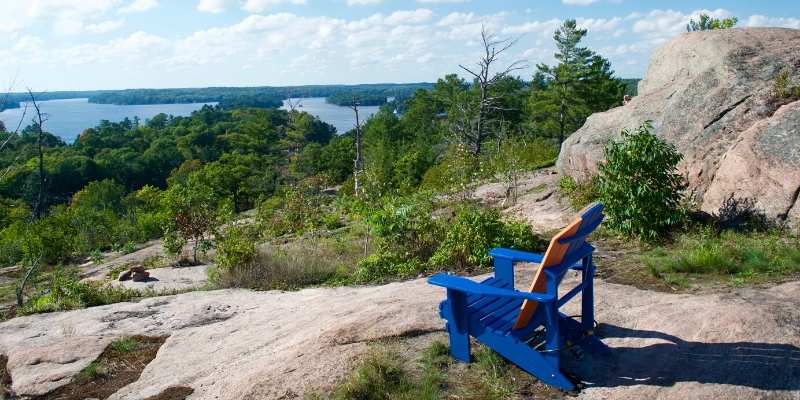 Huckleberry Rock Lookout
Huckleberry Rock has been well known locally for over 100 years as a magnificent scenic lookout.
1057 Milford Bay Rd, Milford Bay, ON
Moon River Lookout
Located on Bala Fall's Road at the Cenotaph Park, enjoy a wonderful look down the historic Moon River. Don't miss the Falls just around the corner.
1012 Bala Falls Rd, Bala, ON
Port Carling Wall
The Wall, a photo mosaic comprises 9,028 pictures that together create the image of the RMS Sagamo passing through the Port Carling locks.
James Bartleman Way, Port Carling, ON
Walker's Point Lookout
Hike to the top and enjoy some of the best views Lake Muskoka has to offer.
Walker's Point Rd, Walker's Point, ON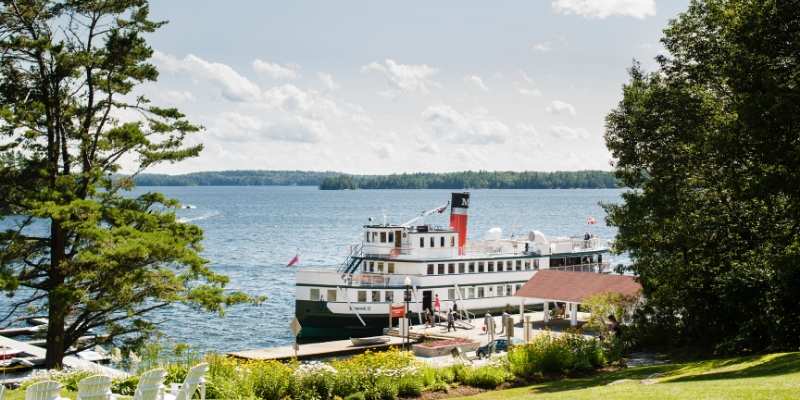 Windermere Dock
Located just below the famous Windermere House, this Muskoka Chair offers a lookout over the well known Lake Rosseau.
2510 Windermere Rd, Windermere, ON