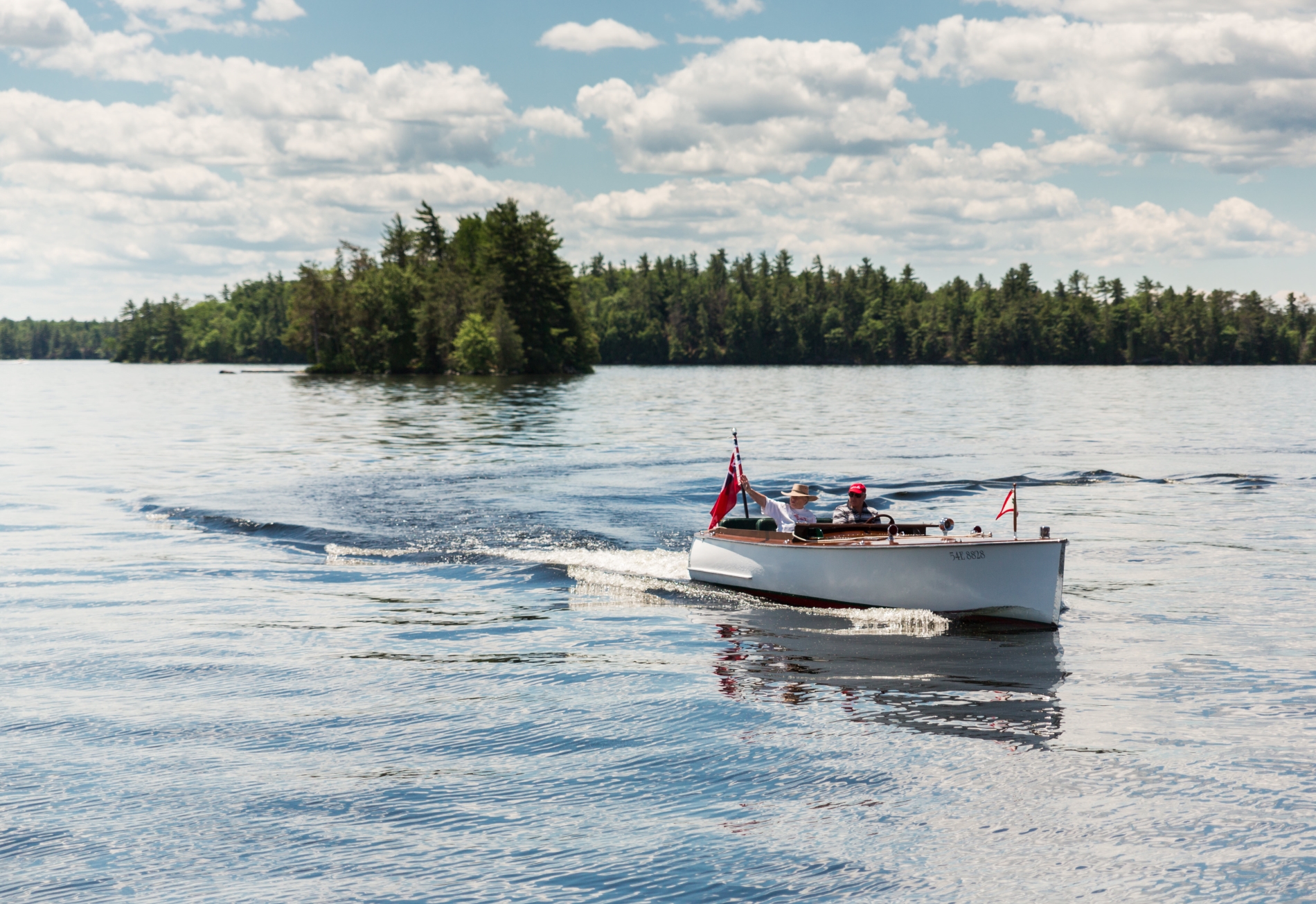 Use our free online resources for genealogy research, electronic books and audiobooks, movie streaming, and practice tests for your G1 driver's licence. A valid Muskoka Lakes Public Library card is required to access some of the electronic resources. Apply for library membership.
Ancestry library edition
Start searching billions of records and discover your family's story. This database is only available to use from within the library after December 31, 2021.
Business resources
Government of Canada
The Canada Small Business Financing Program makes it easier for small businesses to get loans from financial institutions by sharing the risk with lenders. Up to a maximum of $1,000,000 for any one borrower, of which no more than $350,000 can be used for purchasing leasehold improvements or improving leased property and purchasing or improving new or used equipment. Financial institutions deliver the program and are solely responsible for approving the loan. For more information download their PDF pamphlet or click here to find a lender near you.
The Government of Canada has introduced many COVID-19 supports to help businesses weather the storm. To get a tailored list of the ones that fit your business situation or to discover other federal, provincial and territorial programs and services designed to help Canadian businesses grow, try the interactive business benefits finder. You can also sign up for the notification feature to receive emails when there are changes to your favourite programs, when application deadlines are approaching, or when a new program that meets your needs is introduced.
Overview of Federal Government Services for Small Business
Get tools and information on what to consider before starting a business. Get information to help you identify opportunities to grow your business. Learn how to fuel your R&D and innovation projects through government grants, contributions and loans, as well as private sector financing. Learn about programs and services available in your region to help your business succeed. Find out more about the municipal, provincial, territorial and federal permits, licences and regulations that apply to your business. Learn how to handle day-to-day operations, including budgeting, marketing and payroll deductions and more.
Visit the Government of Canada Business and Industry website for more resources and information.
Government of Ontario
The Ministry of Economic Development, Job Creation and Trade offers support, information and advice to run your small business on the Government of Ontario's Small Business Access page.
District of Muskoka
The District of Muskoka works closely with area municipalities to support strategies for economic development in Muskoka that will inspire community vitality and growth while preserving our natural environment and other cultural and heritage assets.
Township of Muskoka Lakes
Access the Muskoka Lakes Economic Development department to help with your business needs. The Muskoka Lakes Chamber of Commerce provides networking, advertising opportunities, and business advocacy.
CBC Corner
CBC Corner - Discover the best Canadian shows, stories & more This one-of-a-kind digital portal allows you to access a wide variety of content including trusted news, local stories, entertaining TV and radio shows, award-winning podcasts, educational kids content, innovative podcasts, a free English and French language learning app, news in foreign languages and much more!
CBC Corner in French is also available.
eBooks and eAudiobooks
Access thousands of digital books, audiobooks, journals, magazines, and pamphlets with EbscoHost and OverDrive databases. Help to get started is available online from EbscoHost and Overdrive.
EbscoHost eAudiobooks
Download and listen to eAudiobooks from EbscoHost with your Muskoka Lakes Public Library and Ebsco account.
You can download the EBSCO Audiobook app from the App StoreⓇ or on Google Play™.
For more information about the EBSCO Audiobook app, visit our help page.
EbscoHost eBooks
Consumer Health Reference eBook Collection
This rich collection of consumer health information provides access to full-text consumer health magazines and reference books. It also includes searchable full text for current health pamphlets.
This database offers researchers thousands of e-books from top Canadian publishers and authors. This e-book collection covers a diverse range of subjects including topics pertaining to Canada, Canadian history, native culture, politics and current events.
A collection of e-books, both fiction and non-fiction, for all ages.
eBook Subscription Cricket Media Collection
With digital access to more than 700 award-winning, short-form fiction and nonfiction titles by Cricket Media, this e-book collection explores a wide range of subjects and disciplines to help young readers, pre-K to grade 8, explore and expand their worlds.
Libby, the library reading app from OverDrive
With your Muskoka Lakes Public Library membership, you can borrow ebooks, audiobooks, and magazines to read on your phone or tablet using the Libby app by OverDrive. It's free and easy to get started for new users and a streamlined experience for current OverDrive app users. Learn more at overdrive.com/apps/libby/.
Libby items can be downloaded from the company's website or from within Muskoka Lakes Public Library's catalogue. Search results can be limited to show only OverDrive items by changing the search field from 'Everything' to 'OverDrive'.
If you currently use the legacy OverDrive app and need assistance, visit https://help.overdrive.com.
Notice from the OverDrive Resource Center:


We're excited to take the next step with Libby and make it the primary way to enjoy your digital library.
To achieve this goal, we are winding down the legacy OverDrive app. As a first step, we will remove the OverDrive app from the Apple App Store, Google Play, and Microsoft Store on February 23, 2022.
By the end of 2022, we plan to have most OverDrive app users migrated to Libby.
After February 23, 2022, users who already have OverDrive for Windows or OverDrive for Mac can continue using those applications without disruption. However, we will no longer support new downloads of those applications.
As technology continues to evolve and trend toward the use of mobile devices, we don't plan to build support in Libby for downloading audiobooks to a desktop computer and transferring them to an MP3 player.
G1 driving practice test
G1.ca is for Ontario learner drivers to help you pass your G1 test. The site provides free practice tests that simulate the official G1 test. This is a privately owned website and is not owned by or affiliated with DriveTest or any other government agency.
Historical image libraries
Digital Archive Ontario's online resources include digitized historical collections, archived photographs and postcards, video interviews with Canadian authors and thought leaders and blog posts by specialist librarians with expertise in a variety of subjects, including small business development and business preparedness.

Muskoka Digital Archives is a collection of historical photographs of the Muskoka region.
Federated Women's Institutes of Ontario offers a virtual archive of images. Some of the digitized Tweedsmuir collections and other WI documents are available for searching and viewing. Records are released on an ongoing basis once they are reviewed for privacy considerations.
Kanopy video streaming
Kanopy is a video streaming service for which Muskoka Lakes Public Library has a subscription. With your MLPL membership you can watch independent cinema, classic movies, romance, horror and thriller, comedy, drama, science fiction and fantasy, and many more. There are thousands of movies for you to watch! FREE! Download the app and watch films anywhere, anytime.
Get the most out of your Kanopy account. Learn about all the features: Kanopy Help
Library YouTube videos
We've got a YouTube channel with content that is generated by the library and our community. Check it out!
Mango languages
Mango is an award winning online language-learning program that supports you as you gain the global perspective that comes with knowing a second – or fifth – language. Mango can help you learn languages like Spanish, French, Japanese, Brazilian Portuguese, German, Mandarin Chinese, Greek, Italian and more! Self-paced, intuitive, and accessible.
Medical resources
Health Canada offers the latest information on health services and information in Canada.
Merck Manual offers medical information on thousands of topics authored by medical professionals.
Ontario Health oversees health care delivery across the province.
NextReads
NextReads is a newsletter service that emails reading recommendations to your inbox based on your chosen reading interests.
NoveList Plus
Need help with what to read next? Search among hundreds of thousands of popular fiction and readable nonfiction titles. Find author read-alikes, book lists, book discussion guides, and series information. Access NoveList Plus with your Muskoka Lakes Public Library card.
NoveList K-8 plus
Readalikes, author information and book summaries are all here for the K-grade 8 reader. Access NoveList K-8 Plus with your Muskoka Lakes Public Library card.
Other links of interest
Canada's Wonderland virtual rides Take a virtual ride at home!

Coronavirus: a book for children The book, designed for kids from 5 to 12, addresses what the virus is, how people catch it, and why closures of schools and other activities are a key part of the global effort to stop its spread, as well as what kids can do to help -- all in a child-friendly, non-scary, and fact-based way.
Coursera Build skills with courses, certificates, and degrees online from world-class universities and companies.

Google arts & culture Learn something new every day. Stories and featured content curated by experts daily.

Lunch Doodles Author and illustrator Mo Willems offers free drawing lessons of his beloved picture book characters.

National Film Board of Canada Watch Canadian films online.

National Geographic Kids Games, activities, videos.