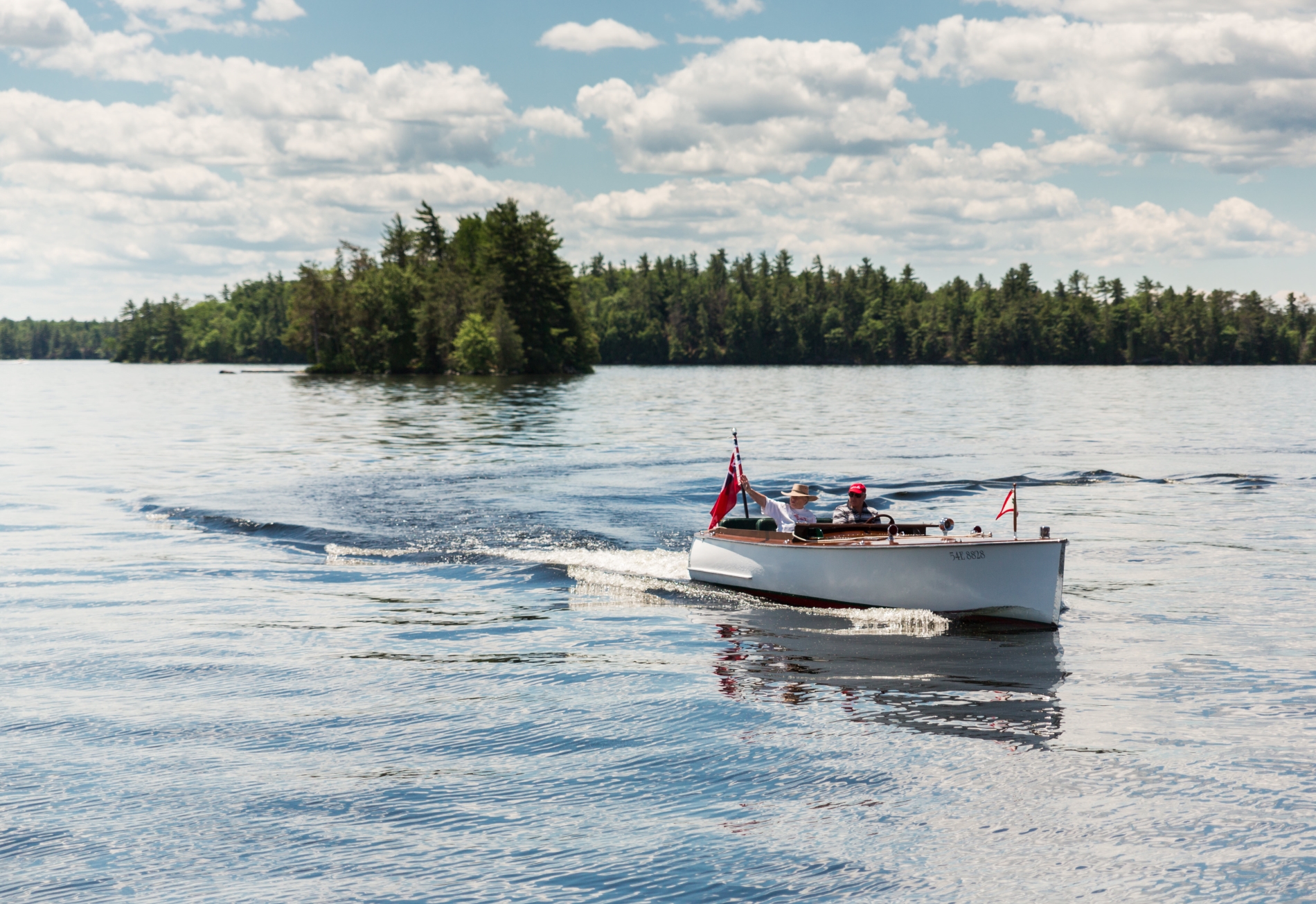 Visit the calendar to view some of the upcoming programs.
Art for Adults
Painting Club for Adults
Fridays (excluding the 3rd Friday of each month)
1:00 p.m. to 3:00 p.m.
October 27, 2023 to December 8, 2023 (excluding the 3rd Friday of each month)
January 12, 2024 to May 24, 2024 (excluding the 3rd Friday of each month)
Do you need just an extra bit of motivation to finish that project or to start a new one? Join the painting club at the library!
The Painting Club is designed to provide to those who love to draw and paint, an opportunity to explore their art in a non-instructional, informal, relaxed setting.
Beginners, hobbyists and practiced artists are invited to gather together to gain inspiration, share tips and techniques and just enjoy each other's creative company. Bring your own materials. We will have the studio ready for you!
Table easels, water containers, and coffee will be supplied.
Registration is required. 705-765-5650. Free. A MLP Library card is required to participate.
Artworks for Adults
3rd Friday of each month
1:00 p.m. to 2:00 p.m.
October 20, 2023 to December 15
January 19, 2024 to May 17, 2024
Nancy Gray Ogle will help participants, both beginner and experienced, develop and hone artistic skills by teaching techniques and processes. A variety of mediums will be explored.
All supplies are included. Free.
Registration is required and is open on the first of each month for that month's class. 705-765-5650. Free. A MLP Library card is required to participate.
Arts and Crafts for Kids and Youth
Creative Kids Craft Club
Saturdays
10:30 a.m. to 11:15 a.m.
October 28, 2023 to December 9, 2023 (no session November 11)
January 20, 2024 to May 11, 2024
For children aged 6 and up
All kids will enjoy this weekly Saturday program that offers a variety of craft activities designed for all ages.
Registration required by Thursday at 4:00 p.m. each week to attend the following Saturday session.
Children age 9 and under must have a parent or guardian remain in the library for the duration of the session.
Weekly registration is required and is only open from Tuesday 10:00 a.m. to Thursday at 4:00 p.m. for that week's session. 705-765-5650. Free. A MLP Library card is required to participate.


Drawing and Painting Course for Youth
Saturdays
12:00 p.m. to 1:00 p.m.
October 28 to December 9, 2023 (no class November 11)
For youth aged 10 to 15
This 6 week course will have young artists learning the basics of drawing and painting.
This course will follow a progression of lessons from drawing and shading to working with a variety of colour media and subject matter.
Students will develop skills in subjects such as portrait, figure, still life, landscape and wildlife, under the guidance of artist Nancy Gray Ogle.
This program is perfect for youth who want to improve their artistic skills, develop new skills, or who just want to give it a try!
For beginners and practiced young artists.
Must register for the complete 6 week program, in advance, by October 21, 2023.
Registration is required. 705-765-5650. Free. All materials supplied. A MLP Library card is required to participate.
Book Club
2nd Wednesday of the month
September 13, 2023 to June 12, 2024
1:00 p.m. - 2:30 p.m.
Port Carling
Join us the on second Wednesday of the month for thought-provoking conversation about the books of the month. Some of you only read fiction. Some prefer non-fiction so, most months, a fiction title and a non-fiction title will be discussed. Not to worry if you aren't able to read both books. Come out anyway and hear about the thoughts and opinions about each of the books! New members are always welcome!
Fiction: The Henna Artist by Alka Joshi
Non-fiction: Northern Light by Roy MacGregor
Fiction: Rebecca by Daphne du Mauier
Non-fiction: Outsider by Brett Popplewell
Fiction: The Rose Code by Kate Quinn
Fiction: A Man Called Ove by Fredrik Backman
Non-fiction: Sky Burial by Xinran
Fiction: A Tree Grows in Brooklyn by Betty Smith
Non-fiction: None selected
Fiction: The Thursday Murder Club by Richard Osman
Non-fiction: Intolerable by Kamal Al-Solaylee
Fiction: The Lipstick Bureau by Michelle Gable
Non-fiction: H is for Hawk by Helen Macdonald
Fiction: When the Moon is Low by Nadia Hashimi
Non-fiction: Call Me Indian by Fred Sasakamoose
Fiction: The Bell Jar by Sylvia Plath
Non-fiction: Born a Crime by Trevor Noah
Fiction: The Boat People by Sharon Bala
Non-fiction: Midnight Light by Dave Didini
Coffee Break
Let's get together and have coffee, tea, treats, and camaraderie at the Port Carling branch! Free! All welcome.
November 23, 2023, 2:00 p.m. - 3:00 p.m.
December TBA
2024 dates to be announced
Knitting Group
Thursdays
1:00 p.m. - 3:00 p.m.
September - May
Port Carling
No need to knit alone through the fall and winter! Drop in to share patterns, get inspiration, discuss your latest yarn project, or venture into book discussion and conversations with other knitters and needlecrafters of all abilities. Bring your project and get knitting! We encourage you to bring your own mug to also enjoy a cup of tea while knitting and chatting. No registration required. Cost: $0
LEGO
Thursdays
5:00 p.m. - 6:00 p.m.
October 12 to November 30, 2023
Port Carling
For families with children in JK to grade 8

Come with your family to the library to design and build to the weekly challenge using LEGO bricks. Share your building tips and tricks with others. Stay for pizza after the build! Pizza for this session is sponsored by The Dads of Muskoka.
Weekly registration is required and is only open from Tuesday 10:00 a.m. to Thursday at noon for that week's session. 705-765-5650. Free. A MLP Library card is required to participate. Space is limited.

Mahjongg and Euchre
Thursdays
1:00 p.m. - 3:00 p.m.
Port Carling
Interested in playing with others in the comfort of the library in a non-competitive format? Join us at 1:00 p.m. on Thursdays on the lower level of the library in Port Carling. For experienced players and those who would like to learn the games. We also have chess boards on hand! Come solo, with a partner, or team up once here. 705-765-5650 muskokalakes@pclib.ca
Pre-school Play and Story Hour
Wednesdays
10:30 a.m. - 11:30 a.m.
Port Carling
For children born 2020 and later

Come for a social half hour of free play followed by a structured half hour of story and song. This program is for babies and tots, born 2020 to 2023, and their caregiver. Dress for outside play on fair weather days. Space is limited. A MLP Library card is required to participate. No registration required. Commences September 20, 2023.
Reading Challenge 2023
Do you like to set reading goals for the year? Our theme for 2023 is Read Around the World with a different location prompt for each month. Stuck for reading material to fit the challenge? Contact us and we'll help you find books to fit the criteria! Tracking sheets are available at the library or print your own.
Reading Challenge 2023 Tracking Sheet
Book Prompt
Book Title You Read
Author

January:

Books set in or about the Arctic or Antarctica (includes Nunavut, Northwest Territories, Yukon, Alaska, Iceland, Denmark, Finland, Sweden, Norway, Russia)

February:

Books set in Western Europe (includes France, Spain, England, Scotland, Northern Ireland, Germany, etc.)

March:

Books set in Africa (includes Morocco, Egypt, South Africa, Uganda, Zimbabwe, Botswana, Ethiopia, Ghana, Kenya, etc.)

April:

Books set on an Island (New Zealand, Madagascar, Trinidad, Iceland, Jamaica, Japan, Sri Lanka, the UK, Puerto Rico, Cuba etc.)

May:

Books set in Eastern Europe (includes Russia, Ukraine, Poland, Hungary, etc.)

June:

Books set in Australia

July:

Books set in Southern Asia (includes India, Pakistan, Bangladesh, Indonesia, Afghanistan, etc.)

August:

Books set in Northern Asia (includes Japan, China, South Korea, North Korea, Mongolia, Russia, etc.)

September:

Books set on a Mode of Transportation (includes boat, train, plane, etc.)

October:

Books set in the Middle East (includes Syria, Iraq, Saudi Arabia, Iran, Egypt, etc.)

November:

Books set in North America (includes Canada, United States, Mexico)

December:

Books set in South America (includes Argentina, Chile, Brazil, Peru, Ecuador, Venezuela, Columbia, etc.)
Seed Library
Our Seed Library is now open and we are looking for members to join us in growing this season! Free seeds are available at the Port Carling Branch! Our cardholders are welcome to take home up to five mini packets of seeds to get your garden started! The seeds are from Hawthorn Farms and are certified organic, open-pollinated, and non-GMO.
Available seed varieties at this time include:
Baby Lettuce Salad Mix
Wild Garden Kale Mix
Marketmore 76 Cucumber
Cosmic Purple Carrot
Sugar Snap Pea
Misato Rose Winter Radish
Golden Scallopini Pattypan Squash
Rainbow Chard
Black Cherry Tomato
San Marzano Tomato
By joining the Muskoka Lakes Public Library Seed Library, you are committing to our mission statement: "borrow | grow | share".
You promise to: Plant the seeds you borrow and care for them to the best of your ability, commit to learn and grow personally through this process (and hopefully grow some food too!), share seeds that you have saved and bring them back to the library so that we can do it all again and again and again!
You can sign up anytime here in the library, and you will be added to our seed community email list where you'll be sent information, tips, and all kinds of book selections from our collection to help inspire your garden. Let's grow!

Seed newsletters:
Seniors' Lecture and Lunch Series
Tuesday October 3, November 7, December 5
10:30 a.m. - 11:30 a.m.
Port Carling
Are you a senior-aged member of the MLPL community? Phone us at 705-765-5650 to register to attend a Lectures and Lunch meeting! We'll have a guest speaker from 10:30 to 11:30 followed by a light lunch. Limited space. Free. This program is reserved for seniors (60+) with a valid Muskoka Lakes Public Library card.
Story Trails
Story Trails are a fun way to enjoy reading while spending time outdoors. Community members are invited to visit Hanna Park in Port Carling and the Township of Muskoka Lakes Sports Park in Bala, May to mid September, and walk the path as you read the book. Book titles are changed out every two to three weeks. This is a self-guided tour that families can enjoy at their leisure.
Yoga on a Chair for Every Body
Yoga on a Chair for Every Body at our Bala branch (using the Bala community centre) on Tuesdays from 10:00 a.m. to 10:45 a.m. Drop-in or call Lindsey, 705-706-4036, to pre-register. Chairs provided. Bring your own mat, if you wish, for under the chair. Suggested $10 or pay what you will.