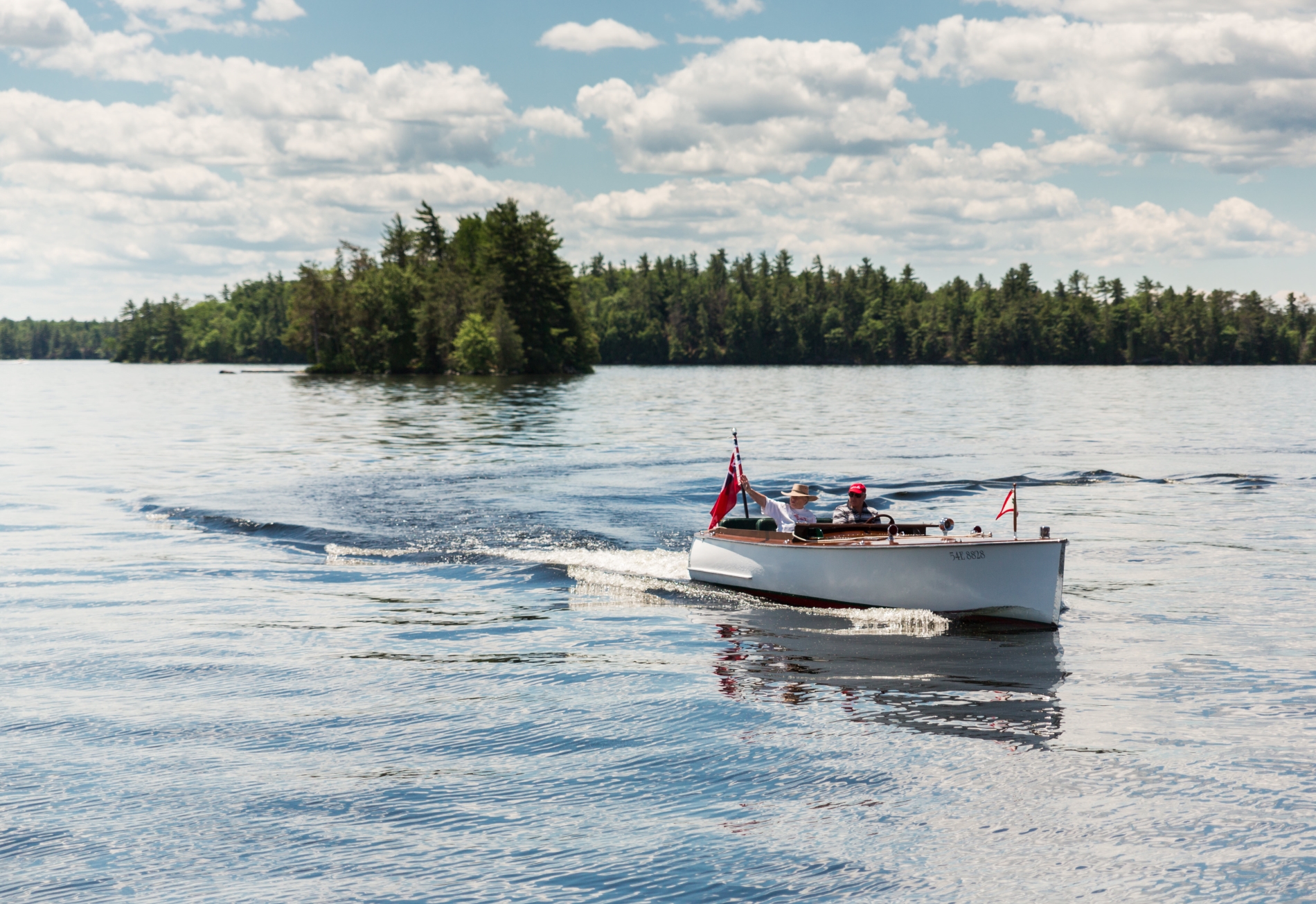 Muskoka Lakes Public Library has programs and events for everyone. Some programs require registration. See program details for more information.
You can visit the calendar to view all upcoming programs.
Programs for adults
Art Works
Come and tap into your creative side with Nancy! It's fun; no previous painting experience needed; all materials provided; it's free!
for adults
first Wednesday of the month October to May, 10:30 a.m. to 11:30 a.m. in Port Carling
pre-register 705-765-5650
Book club
You can join the Muskoka Lakes Public Library book club throughout the year. You do not need to pre-register to join the book club. The book club meets on the last Tuesday of the month at 1:00 p.m. in the Elizabeth H. Glen Heritage Room in Port Carling.
Coffee break
Beat the winter blues! Enjoy free coffee, tea, and treats in Port Carling while visiting with others from the community. Dates to be determined. Please check the calendar.
Employment help
You can get free help from Agilec finding employment or finding employees on every other Thursday from 1:00 p.m. to 4:00 p.m., beginning January 16, 2020 in the study room in Port Carling. Contact Agilec at 705-646-0475 to book an appointment, or drop-in.
Knitting group
Do you have a needlework project on the go? Come in out of the cold and join us at the fireplace lounge in Port Carling every Thursday at 1:00 p.m. Enjoy some conversation and company while you finish that project, with complimentary tea provided. No pre-registration required.
Mahjong
Learn and play the game of mahjong on Mondays in the Elizabeth H. Glen Heritage Room in Port Carling from 10:00 a.m. to 12:00 p.m. All skill levels welcome with instruction provided to anyone new to the game. For questions or for more information please contact Valerie Duke at 705-765-3244 or valerieduke@gmail.com
Reading program
We challenge you to expand your author selections by signing up to the 20/20 in 2020 Reading Challenge! Simply read 20 books by 20 different authors by the end of year 2020. Are you game? Tracking sheet available at the library. Report in at completion and we'll add your name to the brag board!
Seniors' club
Learn, laugh, and lunch with your peers on the third Wednesday of the month. September to May, 10:30 a.m. to 12:30 p.m. in Port Carling for seniors 60+. Guest speaker followed by lunch. Pre-register 705-765-5650
Tech help
Call us at 705-765-5650 to make an appointment. We will help if we can!
Yoga
Yoga with Lindsey Edwards of Namast'ay in Muskoka. No yoga experience necessary. Mats supplied or bring your own. $10 cash per session drop-in (as space permits) or reserve your spot by contacting Lindsey. Thursday mornings 10:15 a.m. to 11:15 a.m. in Port Carling. Contact Lindsey for more information 705-706-4036 or foryouiyoga@gmail.com namastayinmuskoka.com
Programs for families
Lego
Join other LEGO fans for building challenges and theme builds on Thursday evenings from 4:00 p.m. to 5:00 p.m. in Port Carling. School-age children and their families build for 45 minutes and then share their construction with the group. Pizza and raw veggies following clean up.
As there are allergies to consider, please do not bring other food into the library for this event.
An adult must accompany children. Families must pre-register by Thursday at noon to participate. 705-765-5650
Tuesday pre-school story time
for children born in 2015 or later
Tuesdays 10:30 a.m. to 11:30 a.m.
September 10 to December 17; January 7 to May 12
Drop-in for a half hour of free exploration in the activity room in Port Carling, or outside as weather permits, followed by a half hour of structured circle time in the children's department. Raw fruit or vegetable snack provided. Please do not bring other snacks, as there are food sensitivities and allergies.
Program cancelled when school buses are cancelled.
March break
for families of all ages
Thursday March 19 and Friday March 20 10:00 a.m. to 3:00 p.m.
Families are invited to drop into the library's activity room to use the various building toys and craft supplies.
Muskoka reads in the summer
for children 3 to 7
most Tuesdays in July and August 10:45 a.m. to 11:30 a.m.
Guest readers from the community read their favourite stories and tell about themselves.
Programs for kids and teens
At Home Alone
Prepare you child to deal with minor emergencies and have the confidence to 'stay at home alone' with this one-day course, offered by the Town of Bracebridge, at the library in Port Carling at 69 Joseph St.
Children's choir
for children in grades 1 to 8
Thursdays 4:30 p.m to 5:45 p.m.
2020: April 2 to May 28
registration at first night (April 2, 4:30 p.m.)
free
concert June 4, 2020 at 6:00 p.m.
Choir masters Kathy McCarthy and Sarah Lundy invite music-loving children to join the choir! Every practice will build a general music knowledge and skill followed by practicing the repertoire of songs for the June 4 concert.
For any questions, please contact Kathy McCarthy anytime:
email: kathy@katmcc.com

phone: 705-765-1939
Creative kids art club
for children ages 8 to teen
Saturdays 11:00 a.m. to 12:00 a.m.
2019: October 26 to December 14; 2020: January 18 to May 9
Drawing, painting and crafts in all media. Free to attend but must pre-register by Thursdays at noon preceding Saturday class. 705-765-5650
Yoga
A calming 30-minute session of yoga in Port Carling with Candice Sheriff. Bring your own mat or borrow one from us. Free to attend but must pre-register. 705-765-5650.
Program cancelled when school buses cancelled.