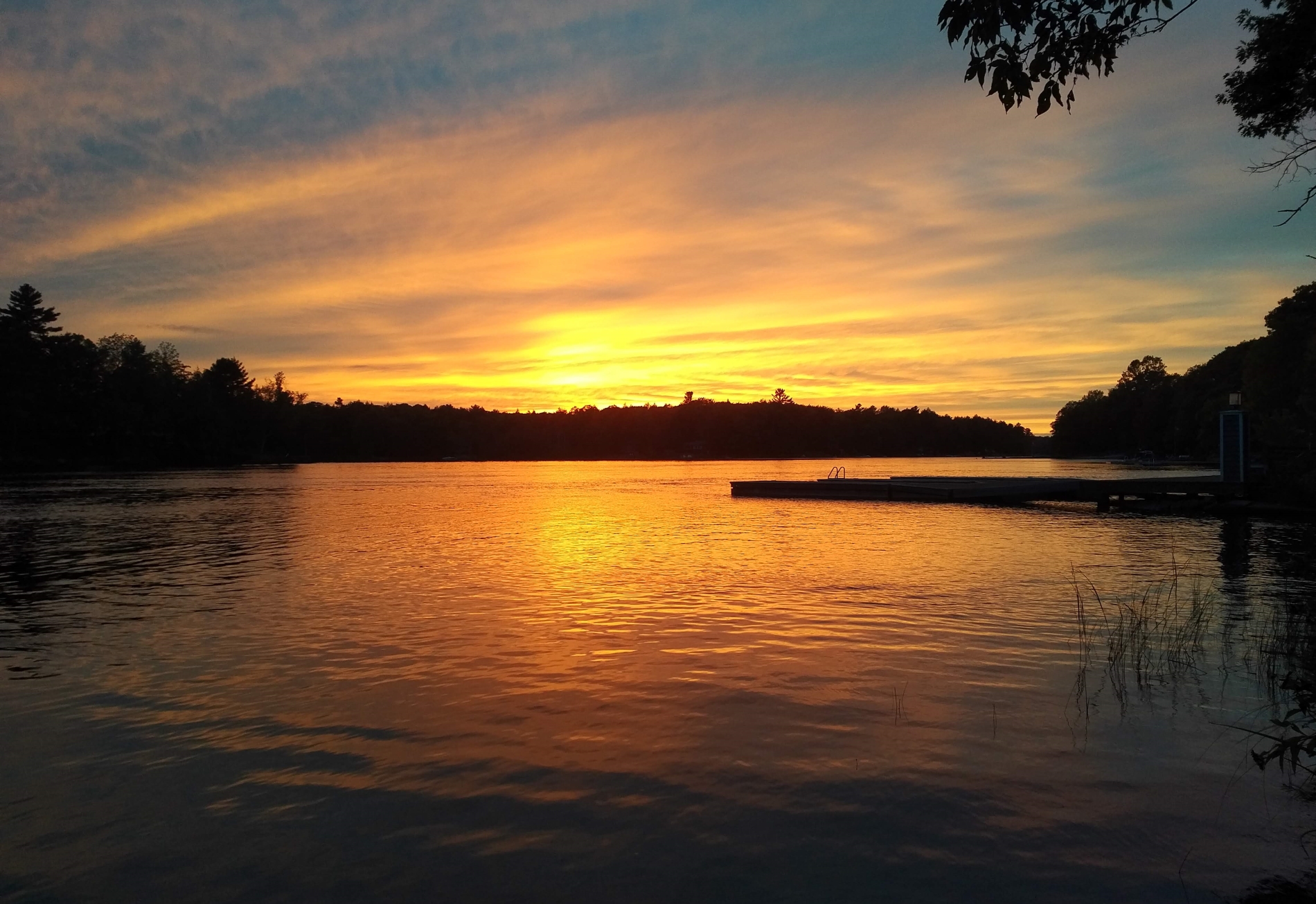 Posted on Monday, March 22, 2021 09:16 AM
NOTICE - COMMITTEE VACANCY
The Township of Muskoka Lakes invites applications from qualified persons to participate as members on the Parks and Recreation Master Plan Steering Committee.
This is an opportunity to contribute to your community and assist to set the direction for the delivery of recreation services for the next ten years and beyond. The appointment is until the end of the study mandate which is expected to be concluded by December 2021. Candidates must be a Canadian citizen,...
Posted on Monday, March 22, 2021 08:49 AM
Via District of Muskoka Media Release - 2021 Spring Freshet – Be Prepared! District Launches New Real-Time Water Levels Available on Muskoka GeoHub Web Mapping Portal
March 18, 2021 (Bracebridge, ON) – While spring brings the promise of warmer weather and longer days, it also brings a variety of conditions, including heavy rain, severe weather, and rapid snowmelt that can increase the risk of flooding in flood-prone areas.
This spring thaw, commonly known as the spring freshet, is a result of...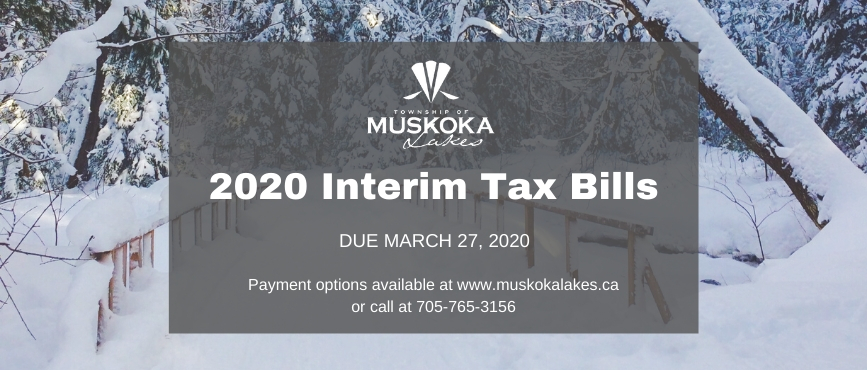 Posted on Tuesday, March 09, 2021 08:00 AM
The 2021 Interim Tax Bills are due on March 31, 2021. If you did not receive a bill or would like additional information please contact the Property Tax Department at 705-765-3156.
Electronic Billing
Please be advised that electronic billing is not available at this time. Subsequently, all 2021 Interim Tax Bills will be mailed to addresses on file. The 2021 Interim Tax Bills are due on March 31, 2021. Please contact the Property Tax Department at 705-765-3156 for further information.
Due...
Posted on Friday, March 05, 2021 04:13 PM
MUSKOKA LAKES – In response to the Province's decision to move the Simcoe-Muskoka District Health Unit back into the Red-Control Zone effective Monday, March 8, 2021, the Township is pleased to advise that the Port Carling Arena will be reopened for limited use effective Monday, March 8, 2021. Select Community Centres will be available for limited use beginning Wednesday, March 10, 2021.
All users will be required to comply with all of the applicable restrictions imposed by the Province's Covid-19...
Posted on Thursday, March 04, 2021 03:43 PM
MUSKOKA LAKES – On Wednesday, February 24, 2021 Township Council approved the 2021 Operating and Capital Budget and Forecast.
The 2021 budget has a net levy of $12,584,088, which represents a 2.43% tax levy increase over the prior year. The estimated tax increase to a typical residential property valued at $500,000 is $10.30. The 2021 budget builds upon the changes made in the 2020 Budget which designates 20% of annual expenses towards reserves to support future investments in the Township's...