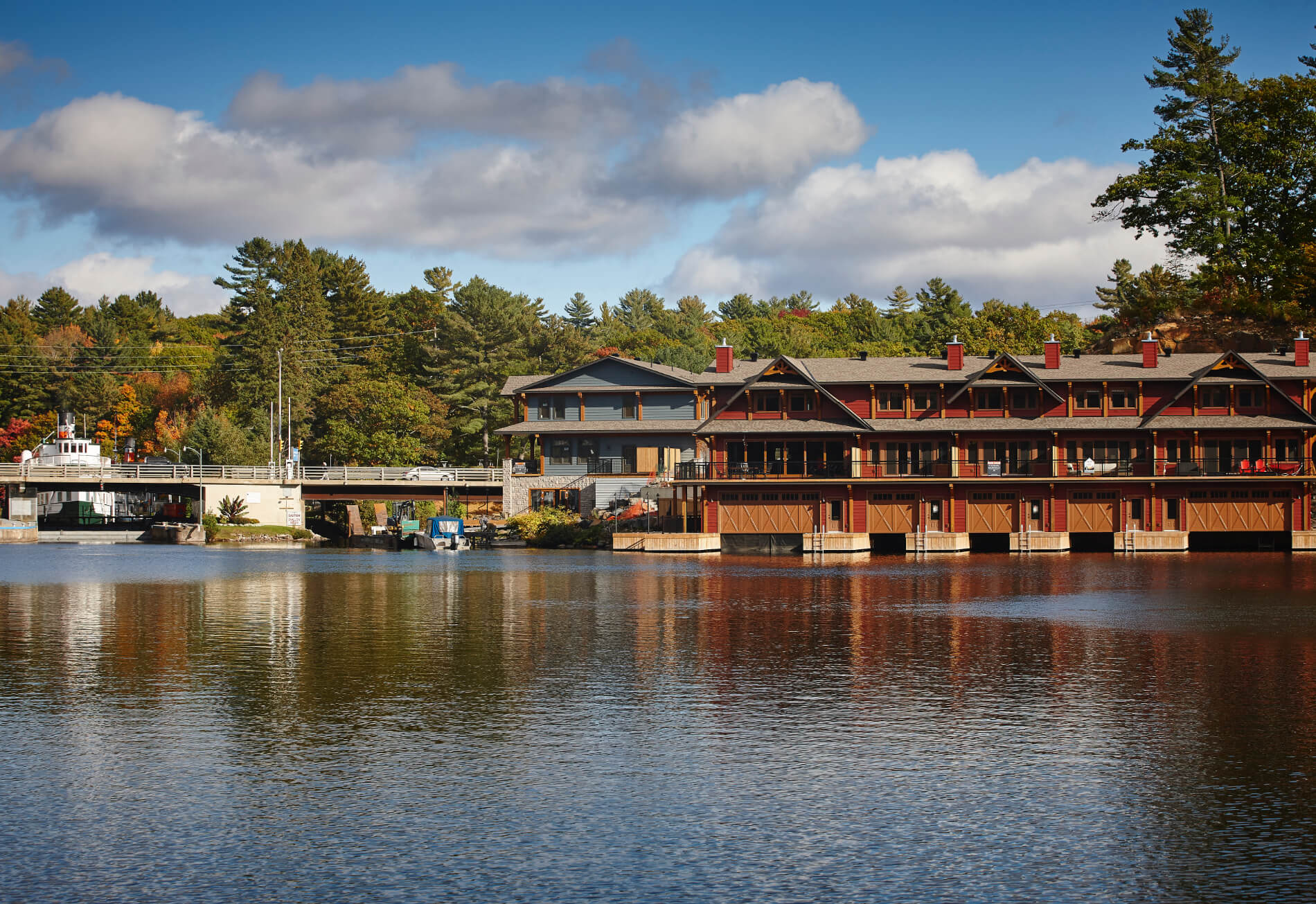 Environment and Natural Resources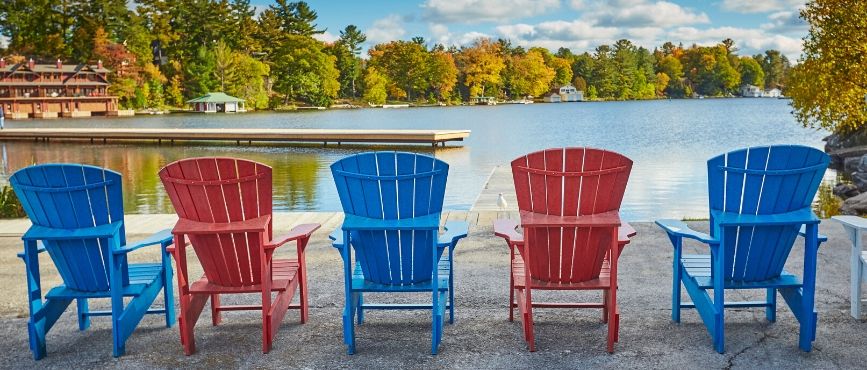 Township Council recognizes the the iconic passion for Muskoka Lakes, in particular the environment, culture and lifestyle. Council is committed to the protection and sustainable development of Muskoka Lakes.
Water Levels in Muskoka Lakes
With its head waters in Algonquin Park, the Muskoka River Watershed stretches over 5,100 square kilometres and consists of 15 sub-watersheds that ultimately outlet into Georgian Bay. Water levels within large watersheds like the Muskoka River are impacted by a significant number of variables which can fluctuate dramatically throughout the year.
Find more information about water water levels on the water levels in Muskoka Lakes page.
Water Testing
Municipal Water and Sewer Services
If your residence uses municipal water and sewer services, the District of Muskoka is responsible for monitoring water quality. Water testing is performed regularly by an accredited private laboratory, as required by law. For more information on water quality and water testing, contact the District of Muskoka Engineering and Public Works Department at 705-645-6764.
Private Wells and Septic Systems
Your residence may be designed to draw water from other sources such as:
A surface water source
A well (drilled well, dug well, well point)
Cistern
The Simcoe Muskoka District Health Unit offers water testing kits for private wells. Water testing kits are available for pick up at the municipal office during regular office hours.
You must return water samples to the Simcoe Muskoka District Health Unit during designated hours. For further information, please contact the Simcoe Muskoka District Health Unit at 705-721-7520. They can answer questions related to:
Locations
Hours of operation
Private well water testing
Water sampling
Safe drinking water
More
Sewage System Re-inspection Program
The Township has operated a septic re-inspection program since 2000. In 2006, the province changed the Building Code Act and the Ontario Building Code to enable Municipalities to undertake Discretionary Sewage System Maintenance Inspections.
The purpose of the Re-inspection Program is to inspect existing (Class I- Class V) on-site sewage systems, as defined by the Ontario Building Code (OBC), in order to identify maintenance concerns as defined under Section 8.9 of the OBC. On‐Site Sewage System Maintenance Inspections have been implemented by the Township of Muskoka Lakes as part of an environmental/safety initiative and in accordance with the amended Ontario Building Code (O. Reg. 315/10). The Township of Muskoka Lakes is committed to the preservation and enhancement of the water quality of our lakes and groundwater.
District of Muskoka Environment and Natural Resources
Stewardship of the environment and quality of life are key aspects of many of the District Municipality of Muskoka's (District's) Services and Programs, and are reflected in the District's Strategic Priorities and Muskoka Official Plan.
Lake System Health
The District has a comprehensive Lake System Health program to protect our important water resources
Muskoka Water Strategy
The District Municipality of Muskoka (District) spearheads the Muskoka Water Strategy, which collaborates with the Muskoka Watershed Council and wide variety of stakeholders to protect Muskoka's water resources.
Muskoka Water Web
Water is a critical component of Muskoka's lifestyle and economy. There are over 680 lakes in Muskoka greater than eight hectares in size. The Muskoka Water Web was developed by the District Municipality of Muskoka to provide a portal to information about Muskoka's most cherished resource - water.

Visit the Muskoka Water Web to find water quality monitoring data, shoreline survey maps, stewardship information, and more!
Muskoka Watershed Council
The Muskoka Watershed Council is a volunteer organization supported by the District and the Muskoka community. The Muskoka Watershed Council is not a regulatory or enforcement agency. Instead, it provides information to decision-makers, managers and the general public on ways to protect and restore the resources of our watersheds.