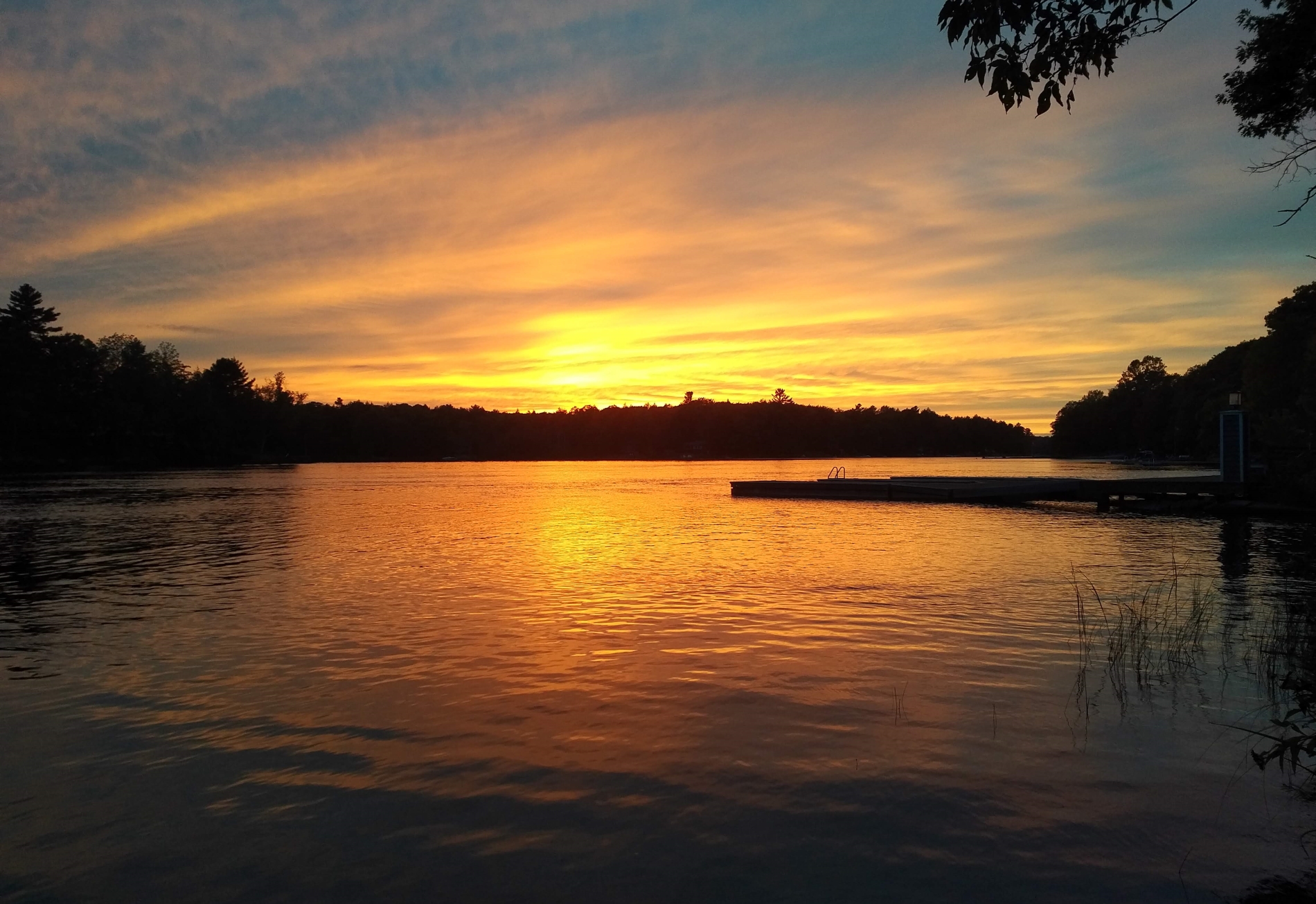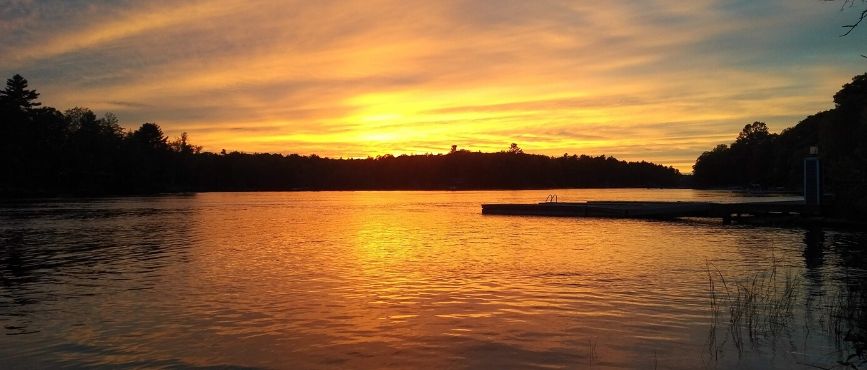 The Township of Muskoka Lakes will issue Requests for Proposal (RFP), Request for Tenders (RFT) and Invitations to Bid throughout the year for the purchase of goods and services. This encourages local businesses to participate and allows the Township to receive competitive rates.
Procurement documents will contain the following details:
How to submit your bid
Deadlines for submitting your bid
Required applications
Special instructions
Agreement information
Contact information for the department issuing the tender
For more information on bids and tenders, contact the municipal office at 705-765-3156.
Open Bids and Tenders
Hard copy submissions will be accepted in person at the Township of Muskoka Lakes Municipal Office at 1 Bailey Street, Port Carling. If permitted, submissions can be emailed to an address specified on the tender document.
The scheduled tender openings will be closed to the public. Results will be posted online.
Bid Number
Description
Closing Date

Sewage System Maintenance Inspection Program

November 22, 2023

2:00 pm

Supply and Deliver One (1) New Single Axle
Truck with Spreader/Dump Body and Snow
Plow Equipment

Closed

Supply, Deliver and Install One (1) New
Articulating Boom and Mulcher Head
Attachment on Township Grader

Closed
Unofficial Results

Consulting Services for Development Charges Background Studies and Draft By-Laws for Each of the Participating Lower-Tier Municipalities in the District of Muskoka

Please note this is a joint RFP, and all submissions are to be sent to Paul Judson, Director of Finance/Treasurer, Town of Bracebridge at pjudson@bracebridge.ca or in-person at the Municipal Office at 1000 Taylor Court, Bracebridge, ON.

Closed

Removal and Replacement of Fuel System at
Ranwood Yard

Closed

Supply and Stockpile Winter Sand

Closed

Port Carling Retaining Wall

Closed Unofficial Results

Muskoka Joint Area Municipal
Greenhouse Gas Inventory and Climate Change Mitigation Plan

Closed

Supply and Install New Back-up Power Supply for the Walkers Point Fire Hall and Community Centre

Closed

Design and Installation of Playground Equipment - Jaspen Park

Closed

Dark Bay Road Bridge Replacement

Design and Contract Documents

Closed

OSIM INSPECTION OF STRUCTURES

Closed

Rosseau Yard Phase 1 Environmental Site Assessment

Closed

Reconstruction of Baycliffe Park Boat Ramp in Milford Bay

Closed
Unofficial Results

P-2023-44

Supply and Install one 72-Niche Columbarium

Closed

Asbestos Survey and Condition Assessment

Closed

Q-2023-42

Bala Arena Desiccant Dehumidifier

Closed

Q-2023-10

Replace Propane Fired Boilers Port Carling Library

Closed

Q-2023-41

Port Carling Arena Flat Roof Repair

Closed

Q-2023-40

Bala Arena Flat Roof Repair

Closed

Q-2023-39

Fencing – Torrance Ball Field, Milford Bay CC, Ziska Cemetery

Closed

Q-2023-07

Supply and Install 2-200 BTU Unit Heaters

Port Carling Fire Hall

Closed

Q-2023-02

Repaint Exterior Envelope Windermere Fire Hall

Closed

Supply and Deliver
One (1) New PUMPER FIRE APPARATUS – 4 DOOR

Closed

Q-2023-05

Install New High Efficiency Propane Furnace - Hekkla CC

Closed

Q-2023-03

Install New Vinyl Siding Ullswater CC

Closed

Q-2023-38

Bala Arena Water Bottle Filling Station

Closed

Q-2023-37

Port Carling Arena Ice Surface Lighting Conversion

Closed

Q-2023-36

Bala Arena Ice Surface Lighting Conversion

Closed

Bala Arena Exhaust Fan Replacement

Closed

Supply and Deliver One New (1) ATV 4X4 with Tracks

Closed

Install new Seasonal Floating Dock System, Shea Road, Three Mile Lake

Closed

Install New Seasonal Floating Dock, Nine Mile Lake

Closed

Renovation of By Law / Planning Office Space

Closed

Supply and Deliver
Four (4) SCBA, Eighty (80) Air Cylinders 45 min, and Four (4) Face Pieces

Closed

Supply and Deliver
Set of Auto Rescue Tools - One (1) Spreader, One (1) Cutter & One (1) Ram

Closed

Supply and Deliver
Two (2) Marine Firefighting Pumps

Closed

Supply and Deliver
Thirteen (13) Sets of Bunker Gear

Closed

Fire Station Location Study

Closed

Closed

Supply and Deliver One (1) New Three-Quarter Ton Pickup Truck

Closed

Supply and Deliver Three (3) New Compact Pickup Trucks

Closed

Supply and Deliver Three (3) New Half Ton Pickup Trucks

Closed

Supply and Place Dust Suppressant

Closed

Supply and Deliver Granular Material

Closed

Supply and Deliver One (1) New Four Wheel Drive Backhoe Loader with Extendable Backhoe

Closed

Raymond Community Centre Washroom Accessibility Upgrade

Closed

T-2022-49

Supply and Deliver

One (1) New Compact Pickup Truck




Closed

Q-2022-50
Boathouse Demolition- 1115 Keeler Road

Closed

T-2022-47
Bala Sports Park Basketball Court

Closed

Supply and Install of Wayfinding Signage

Closed

Township of Muskoka Lakes Office New HVAC Equipment and Roof Repair

Closed

Supply of Hybrid Meeting Audio/Visual Equipment

Closed

Glen Gordon Rd. Hill Reconstruction

Closed

Township of Muskoka Lakes Transportation Master Plan

Closed
Weir Lake Trail Pedestrian Bridge

Closed

Bala Sports Park Pedestrian Bridge
Closed
Supply and Stockpile Winter Sand

Closed

Bala Falls Road Bridge Rehabilitation

Closed

Q-2022-16
Re-Level and Replace Deck Beaumaris Pier
Closed

Brandy Lake Floating Dock Replacement

Closed
Q-2022-18
Leonard Lake Dock Replacement
Closed
Q-2022-19
Long Lake Dock Replacement
Closed
Q-2022-20
Refurbishing Dock Rd Dock
Closed
Q-2022-21

Remove and Replace West Side Decking

McDonald's Rd Dock

Closed
Q-2022-25

Bert Simms Rd Supply and Install Floating

Dock with Shore Crib

Closed

Supply and Deliver One New Compact Pickup Truck

Closed

No Bids

Supply and Deliver
One (1) New TANKER PUMPER

Closed
T-2022-31
JOHN DEERE GATOR Wildland 5
Closed
T-2022-34
Supply and Deliver Granular Material

Closed

T-2022-04
Supply and Place Dust Suppressant

Closed

T-2022-33
Supply and Deliver
Ten (10) SCBA, Forty (40) Air Cylinders 45 min, and Eighteen (18) Face Pieces

Closed

T-2022-32
Supply and Deliver
Twenty (20) Sets of Bunker Gear
Closed
T-2022-29
Supply and Deliver
Two (2) Pick Up Trucks
Closed

Supply and Deliver Two (2)

New 1/2 Ton Pickup Trucks

Closed

Update Entry and Security System Admin Office

Closed

Supply and Deliver Two

Tandem Axle Trucks

Closed

Remove and Replace Generator

Bala Fire Hall

Closed

Convert Main Hall Lighting to LED

Port Carling CC

Closed
Repaint Exterior Milford Bay CC
Closed
Remove & Replace Asphalt Minett
Fire Hall, Peninsula Recreation Centre
Closed
Repaint Exterior Port Carling CC
Closed
Repaint Exterior Torrance CC
Closed

Relocate Generator

Glen Orchard Garage

Closed

Convert Oil Furnaces to Propane

Milford Bay CC - CANCELED

Closed

Restain Exterior PC Fire Station

and Repaint Garage Doors

Closed

Tie in Back Up Generator to

Lower level of Nursing Station

Closed

Municipal Audit Services

Closed

Port Carling Fire Station Renovations

Closed

P-2021-35
IT Managed Services Provider
Closed
P-2021-32
Fire Master Plan
Closed

Bala Sidewalk Winter Maintenance
Closed