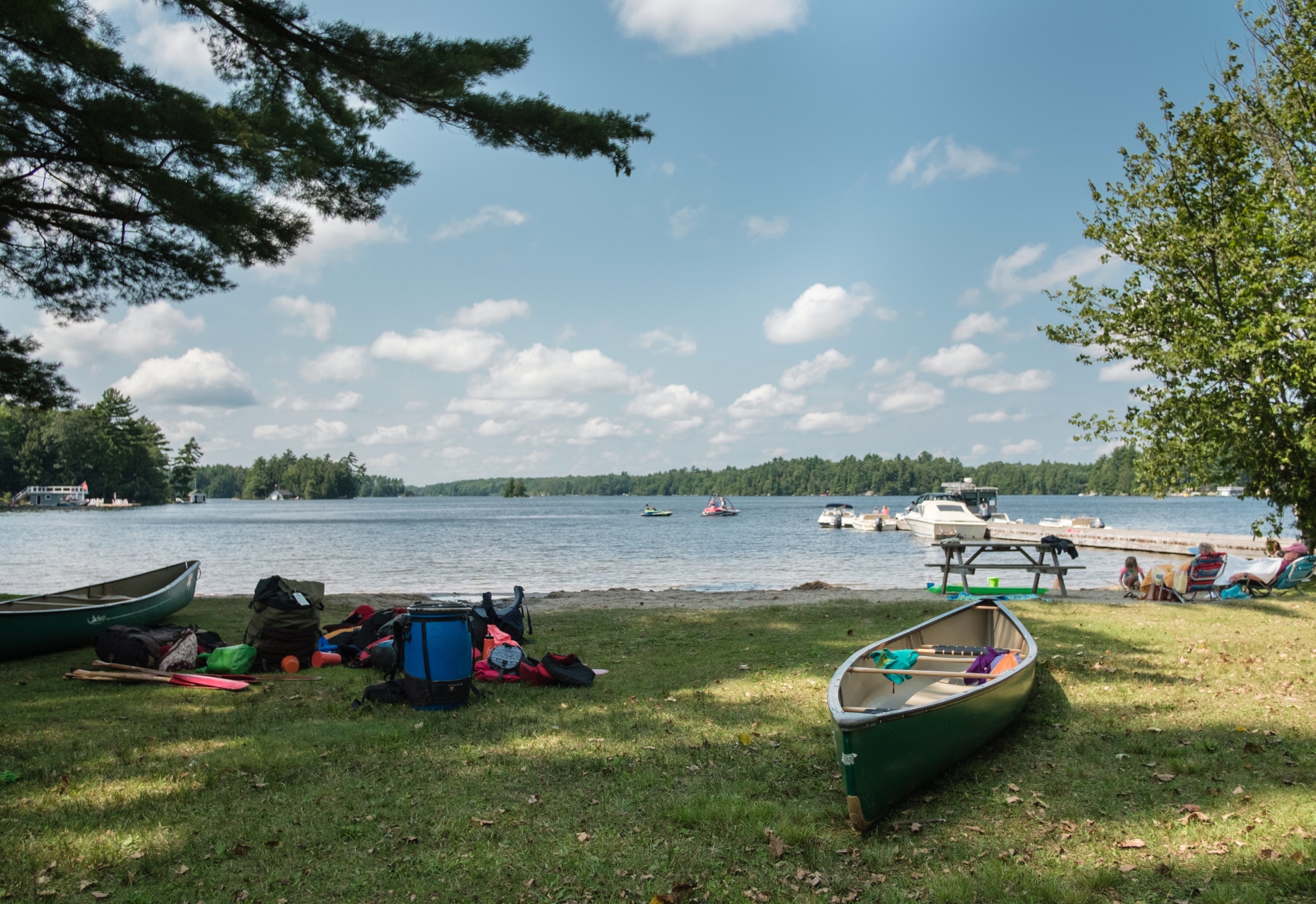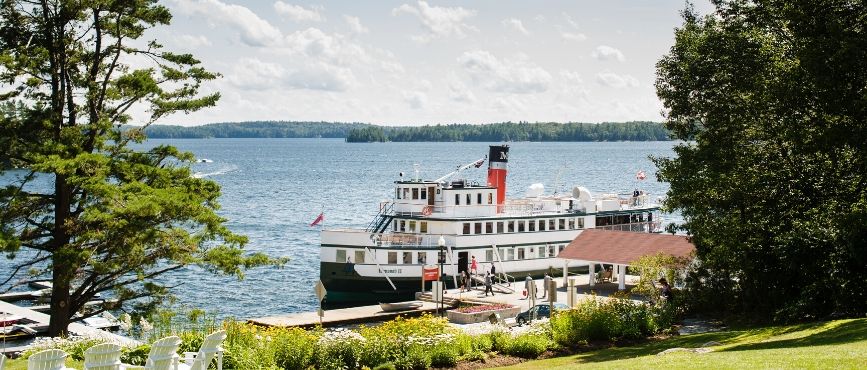 Before You Start
There are requirements you must meet depending on the project. Before you begin your home/business build or renovation, we recommended that you first:
Getting Started
What is the definition of a building?
A structure occupying an area greater than 10m2 consisting of a wall, roof and floor or any of them or a structural system serving the function thereof including all plumbing, works fixtures, and service systems appurtenant thereto
A structure occupying an area of 10m2 or less that contains plumbing, including the plumbing appurtenant thereto
Plumbing not located in a structure
A sewage system
Structures designated in the Ontario Building Code
What is a building permit?
A building permit is your approval to start construction. It means that plans for any new structure, addition or renovation have been reviewed by the Building department. The Building department ensures the plans meet the Ontario Building Code, local Zoning By-Laws and other applicable laws and regulations.
Why do I need a building permit?
A building permit is a way to regulate development in the Township of Muskoka Lakes to meet health, fire, structural and general safety standards. This is to protect individuals and the Community as a whole. It is illegal to conduct work without a permit. Conducting work without a building permit is against the Ontario Building Code Act.
When is a building permit required?
A building permit is needed when a person constructs or demolishes a building or causes a building to be constructed or demolished. The Township of Muskoka Lakes also requires a building permit to be taken out when processing an application to connect to the District Water and Sewer. A permit to connect must be taken out first from the District of Muskoka. This permit must go with your application to the Township of Muskoka Lakes, along with the needed drawings.
What type of renovations require a permit?
The following is a list of common renovation projects that require a building permit:
Constructing an addition to an existing building, such as:

second or third story additions
attached garages or carports
"Muskoka rooms"
porches, decks

Making structural or material alterations, such as:

adding or removing walls
new windows or doors where there were none before
enlarging or moving existing windows or doors
expanding an existing deck or dock
enclosing an existing deck or porch
replacing structural parts of a deck or dock

Finishing a basement, if the work proposed includes any of the following:

structural or material alterations
installing or modifying heating and/or plumbing systems
excavating and/or constructing foundations
basement underpinning
constructing a basement entrance
adding an additional unit or suite

Demolishing or removing all or part of a building

Installing or reconstructing a chimney or fireplace
Installing a wood burning stove or fireplace
Replacing or repairing footing drains
Upgrading or repairing a sewage system
Installing or modifying heating and/or plumbing systems
Constructing or replacing a retaining wall (if the retaining wall is adjacent to public property)
Changing a building's use (example: residential to commercial or single dwelling unit house to multi-dwelling unit house). Even if no construction is needed, if a change of use is proposed a building permit may be required.
Permits
Applicants are encouraged to review our building by-law and the building permit guide to verify that all documents being provided meet the requirements.
Some applications may require a copy of your property deed, proof of entrance approval, septic or water and sewer approval and/or payment of development fees (District and/or Township).
Cloudpermit
As of January 3, 2023 - Building Permit Applications will be submitted online!
The Township of Muskoka Lakes is pleased to offer residents, builders, and the business community Cloudpermit - an online system to apply and track building permits, make payments, request inspections, and receive email updates on the building permit process.
Get up to date information on the status of your application anywhere, at any time. If you are familiar with the Cloudpermit application process, click on the Apply for a Building Permit button.
Building Permit - Build a Home, Structure, Garage
Fully completed building permit application

A complete set of building drawings
Site plan drawing showing the locations of proposed and existing structures, septic systems and wells with accurate setbacks and dimensions
Schedule 3 Septic System Information to Support Proposal - this form is to assess the capacity of the existing sewage system
Building Permit - Renovations
Fully completed building permit application
A complete set of building drawings
Site plan drawing showing the locations of proposed and existing structures, septic systems and wells with accurate setbacks and dimensions
Fees as described in the fees and charges by-law
Review the Building Permit Checklist
All of the above will be submitted through Cloudpermit
Demolition Permit
Fully completed building permit application
Site plan drawing showing location of existing structures, structure to be demolished, septic systems and wells with setbacks and dimensions
Photographs of existing structure(s)
Fees as described in the fees and charges by-law
Review the Building Permit Checklist
All of the above will be submitted through Cloudpermit
Septic System Permit
A septic permit is required when you are looking to install a new septic system, change the location of an existing system, or replace an old system.
View the Sewage System Permit Guide.
To apply, please submit:
A completed septic permit application
A complete set of drawings, including a cross section of the tile bed
Site plan drawing showing all existing and proposed structures, wells, location of septic system and test hole
Required Attachments: Schedule 3A, Schedule 3B and Schedule 3C
Fees as described in the fees and charges by-law
All of the above will be submitted through Cloudpermit
Useful Resources
Docks and Boathouses
Construction work on Docks and Boathouses require separate building permit applications.
View our dock and boathouse permit guide to help with applicable law requirements.
Approval from the Ministry of Natural Resources and Forestry (MNRF), the Department of Fisheries and Oceans (DFO), Navigation Protection Program, and Parks Canada may be required. Refer to the dock and boathouse permit guide.
Construct a Dock or Boathouse
Boathouse application will not be accepted until a Dock permit has been inspected and closed.
If a dock is required to support an upper structure (boathouse or boat port), it has to be constructed in the following sequence.
Dock must be inspected and closed by the Municipal Building Inspector.
An Engineer or Structural Designer's review report will be required.
If site welding is performed, CWB Certification of the welding company and letter stating said company completed the work must be provided.
CWB Certification and Structural review letters must be submitted with the Boathouse Building Permit Application.
Permit Requirements
Review the guide to applying for a building permit for all structures.
Fees
Outdoor Tents
For safety reasons, depending on the size and use, tents may be subject to provisions under the Ontario Building Code, and/or the Fire Code.
If your tent is larger than 30m2, you will need to complete and submit a building permit application through Cloudpermit. Use this Tent Construction Checklist to help prepare you.
Frequently Asked Questions
What is considered to be a tent structure?
The word "tent" as used in the Building Code refers to a temporary shelter which is used at an open air event such as a fair or an exhibition.
A tent will normally be constructed of fabric held up by poles and attached to the ground by ties. The requirement for a tent permit is not to be applied to fabric structures located on buildings.
Permanent fabric structures have their own set of requirements under the Building Code.
What does the Building Code Require?
Tents must be a minimum of 3m apart.
Tents must be a minimum of 3m from all structures.
Tents must be a minimum of 3m from all property lines.
Tents must be erected in accordance with manufacturers installation instructions.
Tents shall be cleared by 3m of all flammable or combustible material (or vegetation that will carry fire, example: long grass, stacked boxes).
Tent material must meet with CAN/ULC S109 or NFPA 701 standards for flame resistance (documentation/proof required).
Sanitary facilities shall be provided.
Access required for fire fighting (roads, driveways, parking lots, etc).
If total aggregate area of the tent(s) exceeds 600m2 an Engineer or Architect must seal the plans.
What does the Fire Code Require?
All exists and means of egress are required to remain clear of any obstructions on both the interior and the exterior at all times.
Maximum occupant load must be based upon Ontario Fire Code Table 2.7.1.A 1.10 m2/per person for dining, alcoholic beverage and cafeteria space, ad must be conspicuously posted.
No smoking signs shall be posted and affixed in the tent.
Open flames of any kind are not permitted in the tent.
A Fire Safety plan is required to be developed, implemented and posted. "Supervisory staff" are required to know the emergency procedures and their individual responsibilities as set out in the fire safety plan.
Fire access routes, including fire hydrants are required to be maintained and clearly marked as "fire access routes" at all times.
The travel distance to an exit from any point must not excess 30m.
Portable fire extinguishers with a minimum 2A rating are required to be placed at or near each exit in a well-lit area and in a manner that prevents vandalism or tampering.
Aisle widths are required to be minimum 1100mm.
At least one person shall be designated as "fire watch", having no other duty or responsibility while the tent is occupied and will be responsible for ensuring that the facility is checked for smoke and/or fire continually (or an approved fire alarm system).
When do I need a Permit to erect a tent?
A permit for a tent is required if you answer "yes" to any of the following statements:
Is (are) your tent(s) larger than 60m2 (645.6 ft2) in aggregate ground area?
Will it be attached to a building?
Will it be constructed less than 3m (9ft, 10") from another structure?
What type of inspections will be required for my project?
Typically, a temporary tent project requires a Final/Fire inspection. This is generally conducted by one of the Building Inspectors and a Fire Prevention Officer from the Fire Department. If other inspections apply to your project, they will be noted on the Inspection Agreement.
At the time of the inspection, inspectors will review the engineering of the structure using the plans provided. They will verify location of temporary tent(s) in relation to other structures and the property lines; location of exits, fire extinguishers, table arrangement etc. within the temporary tent. All of this must be done prior to occupancy of the tent.
For all tents over 225m2 (2421ft2) in Ontario, a General Review Report from a professional engineer is required.
Apply for a Permit
How to apply
Please submit the following documents to the Building Department:
Fully completed building permit application
Completed tent application
All of the above will be submitted through Cloudpermit
For additional questions or concerns you may have, contact the Building Department at 705-765-3156 for more information.
Energy Efficiency Design Summary
Development Charges
Development Charges for the Township and District will be charged as follows:
Township Development Charges

In accordance with By-law 2019-074, as of July 17, 2019:
Single family and Semi's - $4,445.00
Rows and other multiples - $2,447.00
Apartments (2 or more bedrooms) - $1,985.00
Apartments (Bachelor or 1 bedroom) - $1,323.00
Non-residential, per square foot of building space - $1.85
District Development Charges

View the District of Muskoka Development Charges Pamphlet. District Development Charges do not apply if the addition to a non-residential building is 50% or less of floor area. Please view By-law 2019-49 for more information.