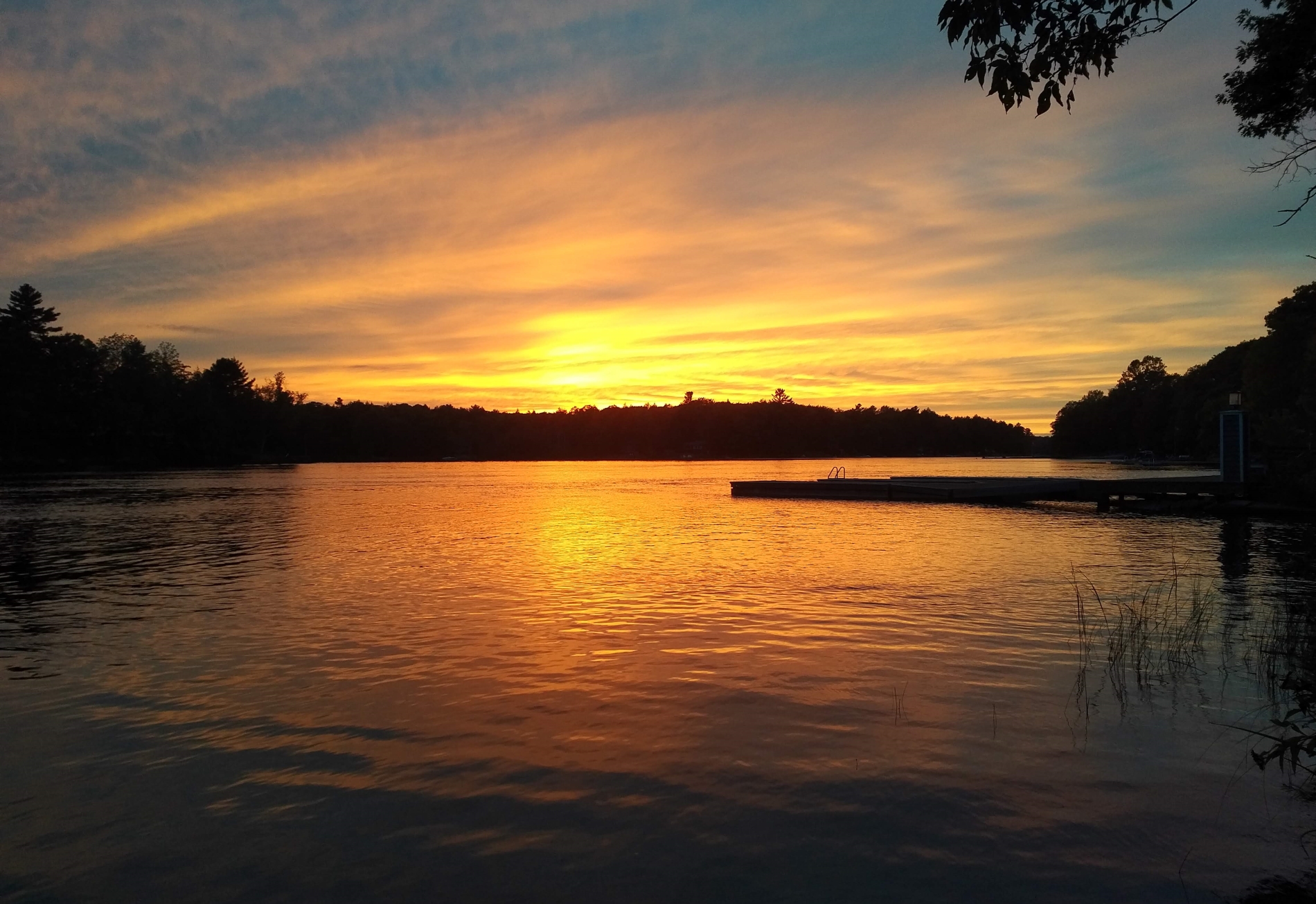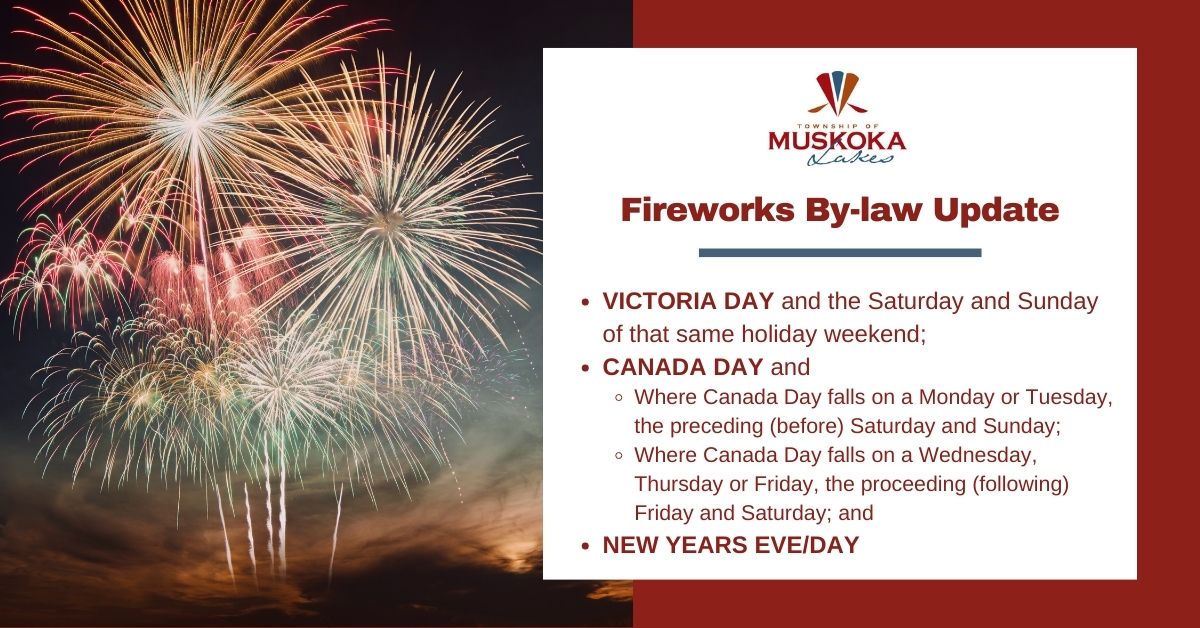 Posted on Tuesday, March 15, 2022 03:20 PM
The Township of Muskoka Lakes has updated the Fireworks By-law. Fireworks are now only permitted on the following holidays between dusk and 11:00 p.m.:
Victoria Day and the Saturday and Sunday of that same holiday weekend;
Canada Day and,

Where Canada Day falls on a Monday or Tuesday, the preceding (before) Saturday and Sunday;
Where Canada Day falls on a Wednesday, Thursday or Friday, the proceeding (following) Friday and Saturday; and
New Years Eve/Day (dusk – 12:30 a.m.)
Consumer...
Posted on Friday, March 04, 2022 11:12 AM
Committee of Adjustment - March 14, 2022
A Committee of Adjustment meeting will be held on March 14, 2022, at 9:00 a.m., electronically from the Council Chambers, Municipal Offices, Port Carling, Ontario.
View the March 14, 2022 Committee of Adjustment Meeting Webcast.
A link to participate in the Public Hearing at the March 14, 2022 Committee of Adjustment Meeting will be included in the Agenda. View Instructions for how to participate in Planning Public Meetings/Hearings.
The...
Posted on Wednesday, March 02, 2022 03:25 PM
MUSKOKA LAKES – In response to the Province of Ontario easing public health restrictions as part of a modified Roadmap to Reopen, the Township will fully reopen the Municipal Office for in-person transactions beginning Monday, March 7, 2022.
"We would like to thank the public for their continued cooperation, understanding and patience as we all manage a changing landscape and move closer to a state of normalcy." said Mayor Harding. "We still encourage people to use online, phone and curbside...
Posted on Tuesday, March 01, 2022 09:00 AM
THE CORPORATION OF THE TOWNSHIP OF MUSKOKA LAKES
PUBLIC NOTICE
TAKE NOTICE that the Council of the Corporation of the Township of Muskoka Lakes proposes to enact a by-law pursuant to Sections 9 and 35 of the Municipal Act, 2001 to sell that part of the flooded original shore road allowance in front of Lot 27, Concession 10 (Closed by By-Law 2017-60 as in MT184336), former Township of Monck, now Township of Muskoka Lakes, District Municipality of Muskoka, designated as Part 3 on Plan 35R-26334.