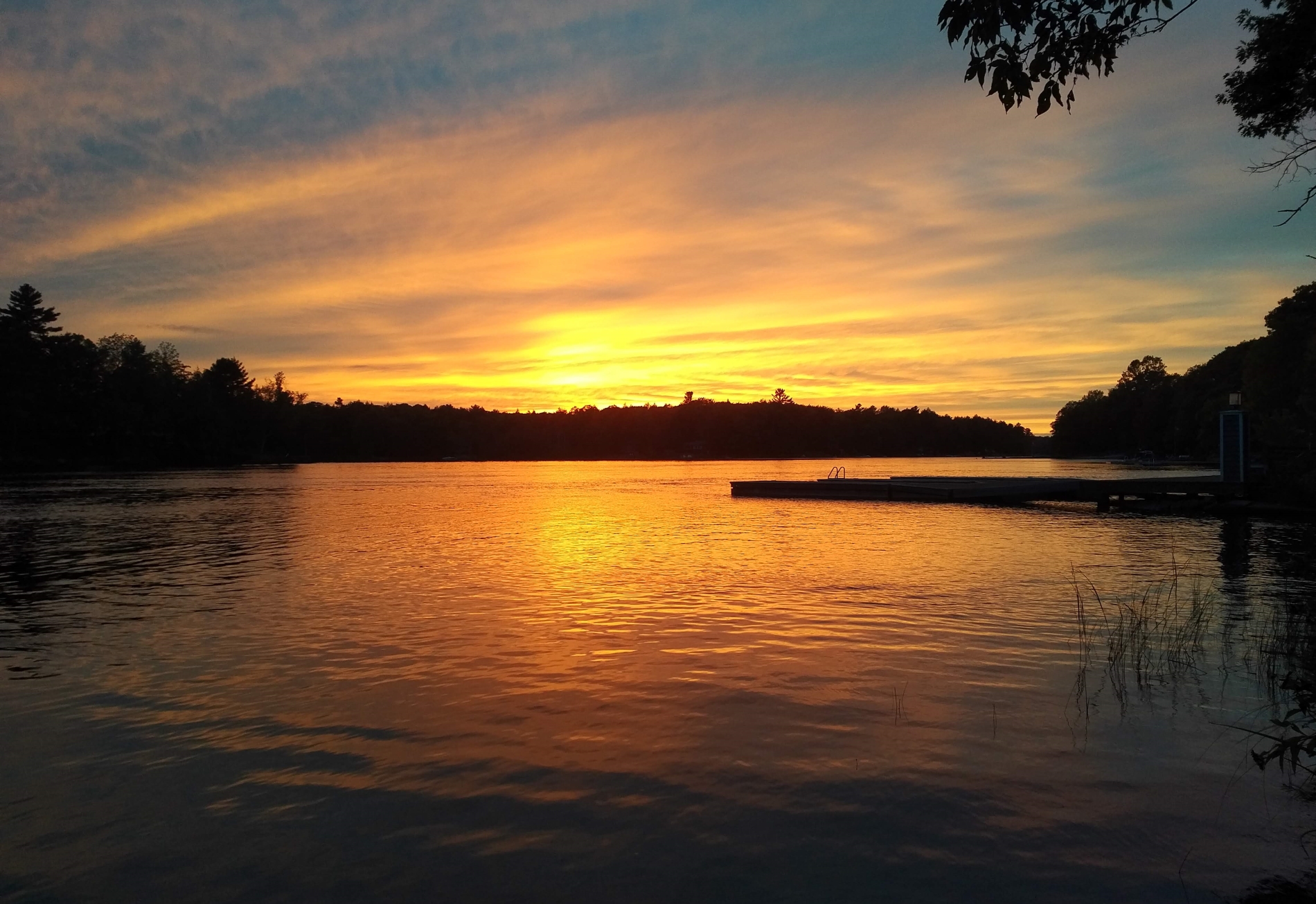 Posted on Tuesday, September 20, 2022 12:54 PM
Public Notice from the Simcoe Muskoka District Health Unit
Blue-Green Algae Public Notice
We received test results from the Ministry of the Environment, Conservation and Parks (MECP) confirming a blue-green algae bloom in Bass Lake, MacTier, Township of Muskoka Lakes. The sample was taken from the southwest shoreline of Bass Lake, MacTier (in the area of Kendon Road).
Many species of blue-green algae (also called cyanobacteria) have the potential to produce toxins that are...
Posted on Friday, September 16, 2022 03:46 PM
MUSKOKA LAKES, ON – On Thursday the Township of Muskoka Lakes began illuminating the Municipal Office and Torrance Community Centre in royal blue in honour of Her Majesty Queen Elizabeth II, who passed away on September 8th, 2022. The northwest corner of the Municipal Office and the Torrance Community Centre will be illuminated from September 15th – September 19th from sunset – sunrise each day.
"We wish to extend our deepest condolences to The Royal Family on behalf of the Township...
Posted on Thursday, September 15, 2022 03:21 PM
Please be advised that James Bartleman Way in Port Carling will be closed on Friday September 16, 2022 and Monday September 19, 2022, from 7:00 am - 10:00 pm.
For additional information, please contact:
Kalleen Turchet, Communications Advisor
kturchet@muskokalakes.ca
(705) 765-3156 Ext. 360
www.muskokalakes.ca
Posted on Thursday, September 15, 2022 01:36 PM
Upcoming Special Event Temporary Road Usage
Township of Muskoka Lakes - Bala
Date(s) Usage: Sunday, September 18, 2022.
Reason for Usage: Special Event – Terry Fox Run/Walk
Temporary Road Usage: Muskoka Road 169, (Hwy 169, Township of Muskoka Lakes) from Maple Avenue to 2874 Muskoka Road 169 on Sunday, September 18, 2022 from 8:00 am until 12:00 pm for the Bala Terry Fox Run/Walk.
Posted on Tuesday, September 13, 2022 03:04 PM
MUSKOKA LAKES, ON – The Township of Muskoka Lakes is excited to announce that the Community Improvement Plan (CIP) Business Incentive Programs for the communities of Bala and Port Carling are officially open for applications.
The recently completed CIP included the provision of incentive programs to assist the private sector to stimulate redevelopment and facilitate property improvements.
"The Township is thrilled to launch incentive programs for the private sector to encourage reinvestment in privately...