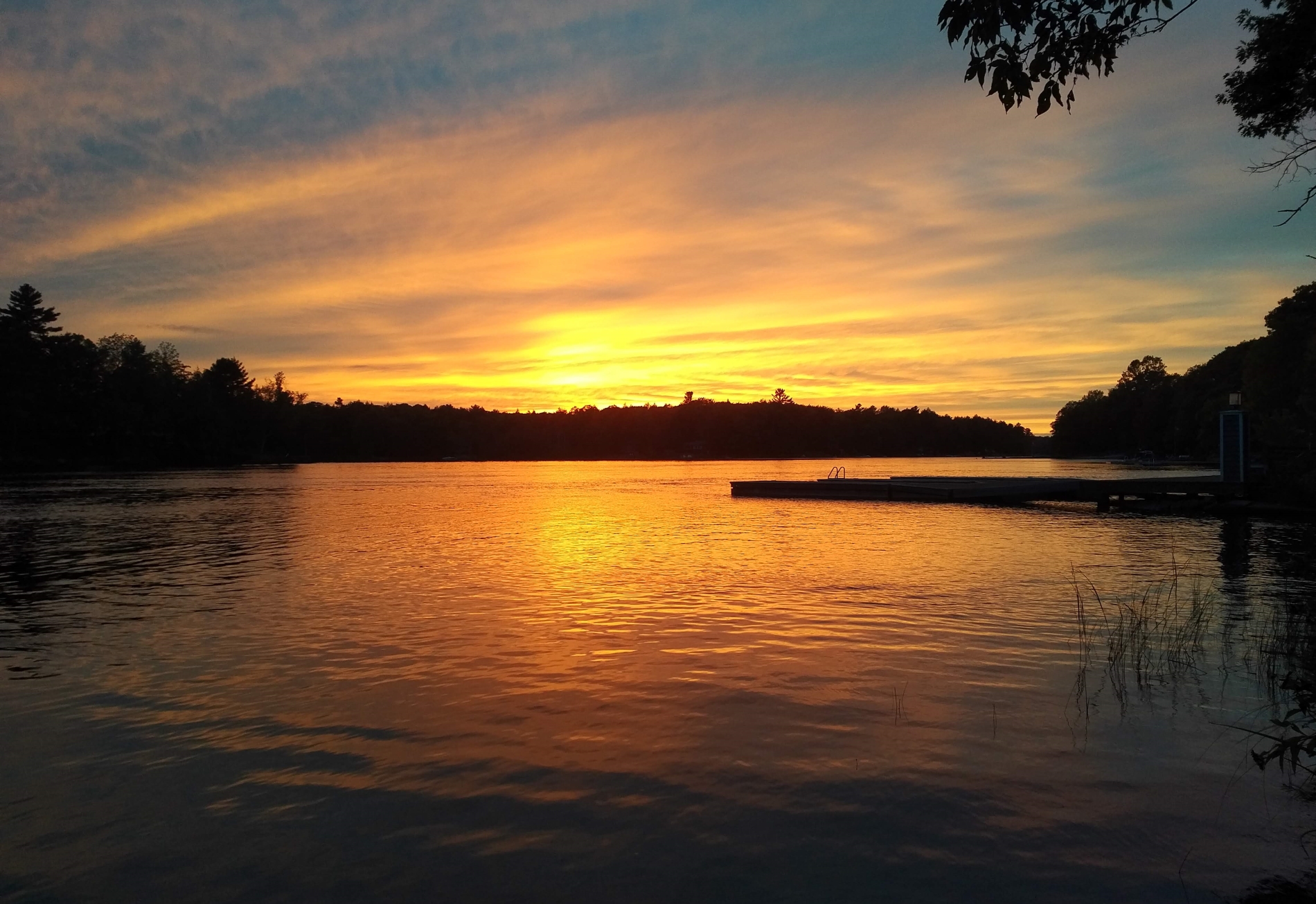 Posted on Wednesday, March 29, 2023 12:09 PM
MUSKOKA LAKES, ON –The Township of Muskoka Lakes 2023 Community Grant Program is now open for applicants as part of the municipality's continuing efforts to support the community. The Township recognizes the valued contributions being provided through the volunteer efforts of community organizations and agencies on behalf of citizens. Municipal grants demonstrate Council's commitment to working with groups which provide these beneficial programs, services, events or projects to the community.
Posted on Tuesday, March 28, 2023 04:20 PM
MUSKOKA LAKES, ON – On March 27, 2023 Township Council approved the 2023 Operating and Capital Budget and Forecast.
The 2023 Budget has a net levy of $13,700,600, which represents a 3.9% tax rate increase over 2022. The estimated tax increase to a typical residential property valued at $100,000 is $4.84. The 2023 Budget continues to support spending in key services areas that residents value while also making significant contributions to reserves and reserve funds to support needed renewal...
Posted on Thursday, March 23, 2023 02:36 PM
Committee of Adjustment - April 11, 2023
A Committee of Adjustment meeting will be held on April 11, 2023 at 9:00 a.m., electronically from the Council Chambers, Municipal Offices, Port Carling, Ontario.
View the April 11, 2023 Committee of Adjustment Meeting Webcast.
A link to participate in the Public Hearing at the April 11, 2023 Committee of Adjustment Meeting will be included in the Agenda. View Instructions for how to participate in Planning Public Meetings/Hearings.
The Minutes and...
Posted on Monday, March 13, 2023 02:47 PM
With its head waters in Algonquin Park, the Muskoka River Watershed stretches over 5,100 square kilometres and consists of 15 sub-watersheds that ultimately outlet into Georgian Bay. Water levels within large watersheds like the Muskoka River are impacted by a significant number of variables which can fluctuate dramatically throughout the year.
Local and seasonal residents continue to have concerns over water quantity management and the effects of flooding in the Township of Muskoka Lakes. The...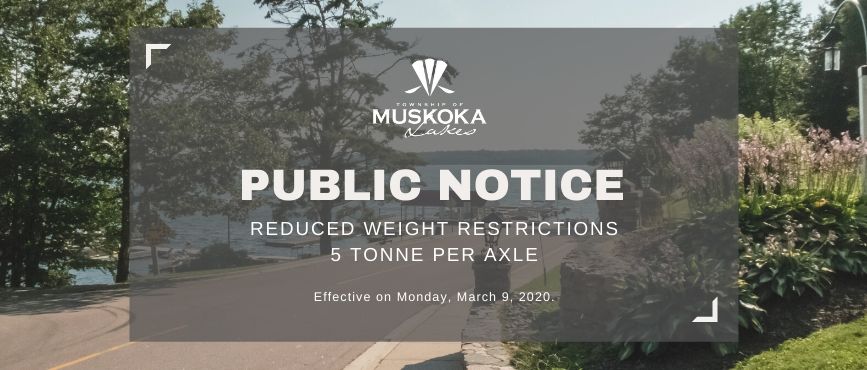 Posted on Wednesday, March 08, 2023 12:15 PM
Every year during the period of March 1st to approximately May 31st, all roads under the jurisdiction of the Township of Muskoka Lakes are subject to reduced loads.
EffectiveMonday, March 13, 2023 there is a limit of 5 tonnes per axle. Load restrictions shall remain in effect until Monday, May 31, 2021 or a date determined by staff when the restriction can be safely removed.
If you have any questions, please contact the Public Works Department at (705) 765-3156.